Moline High School
Class Of 1962
Moline High School
Class of 1962 announces their 55th Reunion Bash!!!
SAVE THE DATES AND PASS THE WORD
FRIDAY AUGUST 18, 2017
SATURDAY AUGUST 19, 2017
SUNDAY AUGUST 20, 2017
Friday night, August 18, 6:30pm: On Your Own Casual Mixer at the Belgrade on 16th Street in Moline. (Where we celebrated turning 70)
Saturday night, August 19, 6pm – 11pm, at Centre Station (next to Johnny's) on River Drive in downtown Moline, across from the iWireless Center.
(This is where we celebrated our 45th Reunion)
Sunday August 20, 10am at TPC Deere Run in Silvis.

55th Reunion Committee:
Andy (Seitz) Gull alseagull@mchsi.com
Jan (Mitchell) Judd judd583@gmail.com
Linda (Morrison) Moffitt llm1228@sbcglobal.net
Rick (Shannon) Shannon rickshannon@mchsi.com
Donna (York) Knudtson donnadarwin@aol.com
Watch for further updates.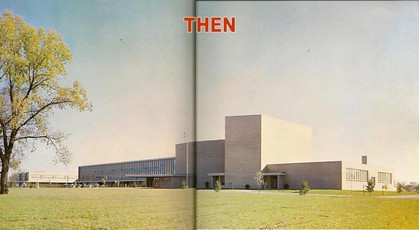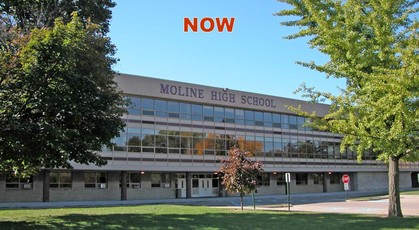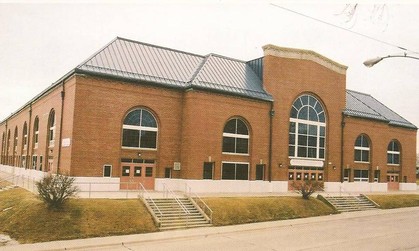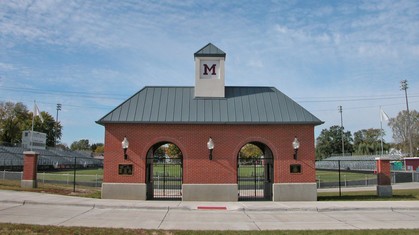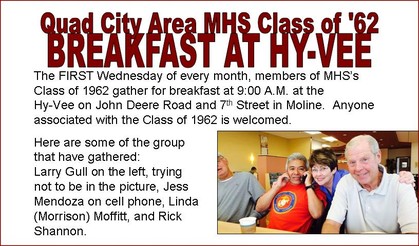 Do you know why our athletic teams were (and still are) called the "Maroons"? Check Moline High School for the answer.

You can also Take a Tour of Moline High School ... fifty years later!
Please look over the list of classmates. If anyone is missing, use the
Contact Us
tab to let us know. If you have some information about a fellow classmate that would affect their status in our site, please let us know that as well.
We hope you find this site to be useful and fun.

Suggestions are welcomed!