Moline High School
Class Of 1962
Recent Pictures of Interest


Tom Herbert sent this picture of himself "working out" recently on his birthday wearing the new Moline High School "Total Effort" shirt he said he got from "Fish". We think he was referring to Dave Fisher and not the guy on "Hill Street Blues!"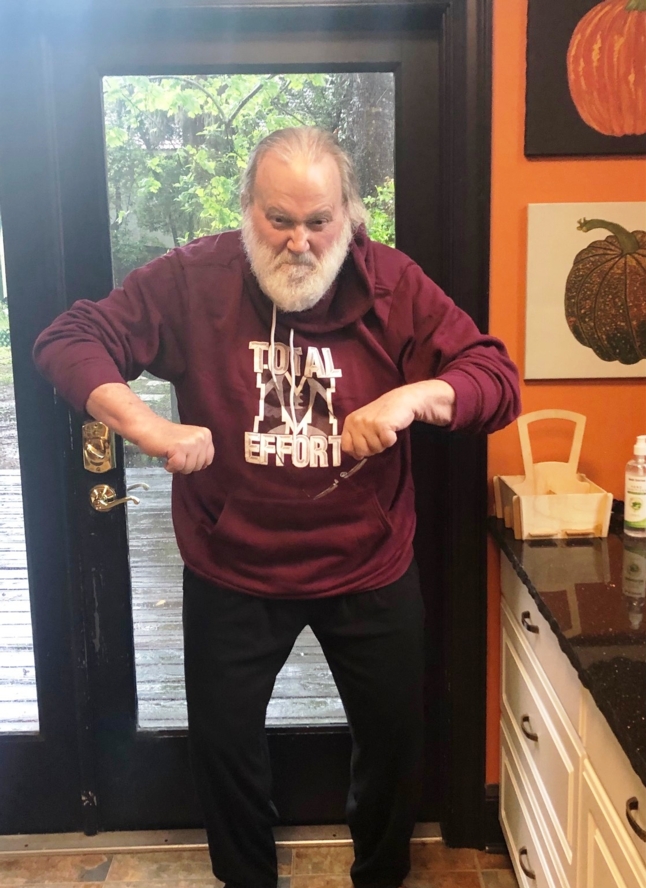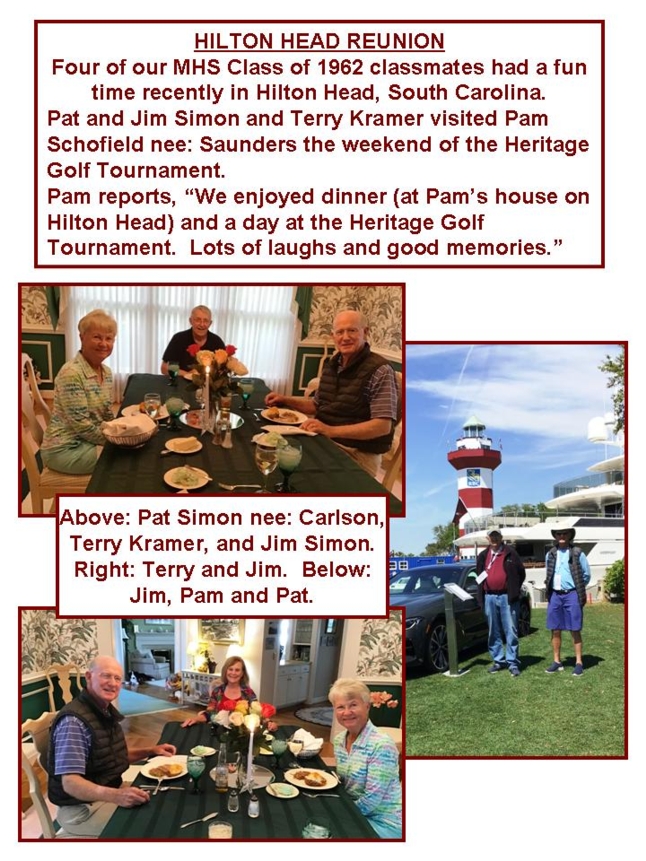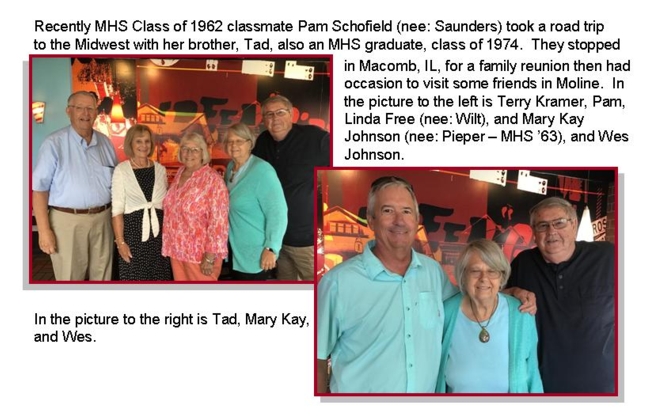 Thanks to a note from Classmate Jack Kelly, we were made aware of a great article about one of our other Classmates, Jim Rosborough. The article says it all.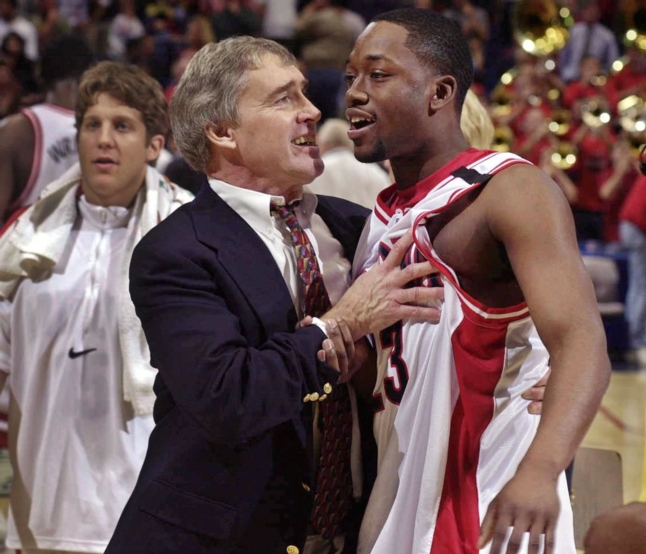 Greg Hansen: It's time for the invaluable Jim Rosborough to join coaching Hall of Fame

by Greg Hansen March 26, 2019 ARIZONA DAILY STAR
Thirty years ago this spring, 41 college basketball coaches were fired or retired, replaced by, among others, Rick Majerus at Utah, Dana Altman at Marshall, Bill Frieder at Arizona State and Kevin O'Neill at Marquette.
In DeKalb, Illinois, first-year Northern Illinois University athletic director Gerald O'Dell, an old Oklahoma Sooners linebackers coach, examined the three-year, 28-56 record of basketball coach Jim Rosborough and chose to be among the group of 41 schools to "part ways" with their basketball
coach.
In 1989, the terminology of dismissing basketball coaches wasn't as dignified as it is today. You didn't part ways, you got fired. It's not supposed to be as painless as simply parting ways, and for young Jim Rosborough, it wasn't.
The news did not go down well at NIU. Professor Curt Norton, chairman of the NIU athletic board, resigned in protest of Rosborough's dismissal. Norton argued that the Huskies were set for a breakout season; Rosborough started five sophomores in 1988-89 — and the man who inherited those sophomores, coach Bill Molinari, used those players to go 25-6 and get the school's first NCAA Tournament berth in 1990-91.
All these years later, it remains the greatest season in NIU history.
Yet Rosborough has trumped that NIU season many times.
A month after leaving NIU, Rosborough was hired by Lute Olson to be Arizona's lead assistant coach, saying, "The thing with Roz is that he is a premier sideline assistant, as good as any in the business."
Over the next 30 years, Tucsonans discovered that Olson's words were accurate. "Roz" has surely become the most notable assistant coach in Tucson history.
He spent 18 years with Olson at Arizona, which included three Final Fours and eight Pac-10 championships.
He then coached under Pima College men's basketball coach Karl Pieroway, helping the 2010 Aztecs to what was then the best season in school history, No. 7 in the NJCAA.
Rosborough was not only an Iowa Hawkeyes basketball player and all-state forward at Illinois' Moline High School, but also a tennis player of some skill. In 2011, he began a four-year stretch as an assistant tennis coach under UA women's coach Vicky Maes, helping the 2014 Wildcats to a 14-0 home season, their best Pac-10 season since the 1990s.
He then moved back to basketball, an assistant coach for Pima College women's coach Todd Holthaus. The Aztecs finished No. 3 in the NJCAA in 2016 and No. 5 in the NJCAA finals last week.
After last week's final NJCAA game in Arkansas, Pima All-American point guard J.J. Nakai spoke about her assistant coach.
"I definitely grew as a player and as a person in my two years at Pima," she said. "It was so helpful getting all the knowledge from the coaches, especially Roz. He taught me so much over the two years."
Here's what I'm getting at: The man who began his coaching career at The Corkery School on Chicago's southwest side almost 50 years ago — he volunteered to organize and coach an eighth-grade team — should be polishing up a speech for the Hall of Fame.
In 2002, Rosborough flew home to be inducted into the Illinois Basketball Coaches Hall of Fame — but he was honored as a 1960s player, not a latter-day coaching success.
Now, finally, there is an Assistant Basketball Coaches Hall of Fame. It was made for coaches like Roz.
In May 7 in Atlanta, the inaugural class of "A STEP UP Assistant Coaches Hall of Fame" will be inducted. It includes Gonzaga's Donny Daniels, who also coached at UCLA and Utah; UConn's Chris Dailey, who has been the top assistant to Geno Auriemma for 33 years; and Steve Robinson, the lead assistant to North Carolina's Roy Williams for 21 years.
Rosborough is one of four men in Pac-12 basketball history supremely qualified for selection. The others:
UCLA's Jerry Norman, who from 1956-68 was John Wooden's top assistant coach, the man credited with creating the Bruins' famous 2-2-1 zone press.
Oregon State's Jimmy Anderson, 1965-89, the top assistant to Ralph Miller during three consecutive Pac-10 championships.
Gary Cunningham, the man who replaced Norman as UCLA's top assistant, 1965-75, on the scene for eight national championships.
It's not that Rosborough, 74, is planning to leave coaching.
"I wish I could do this for 10 more years, but I know it's not realistic," he said.
"I look back and there's been some crazy stuff in there — women's tennis, coaching for both basketball teams at Pima. There's no question I get as much fun out of this as anything I've done."
His is a storybook coaching career like few others.
When Olson was hired at Iowa in 1975, he connected with the former Hawkeye forward to talk about potential Iowa recruits in the Chicago area.
"What Jim lacked in experience — which was everything — he made up for with his personality, his willingness to work, his passion for the game, and his knowledge of the Chicago area," Olson wrote in his book "Lute! The Seasons of My Life."
"Roz has been with me for 23 years and was one of the main reasons the Iowa and Arizona programs were so successful."
If that endorsement doesn't get you into the Hall of Fame, what does?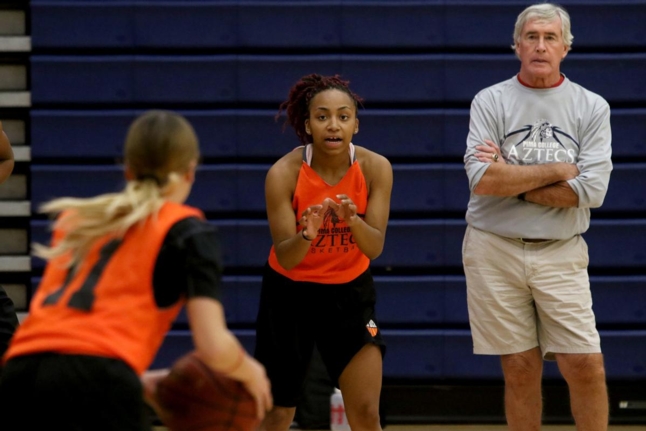 Dan Jeffery writes:
Hello everyone:
Leslie and I took a backroads bicycle trip to Southern Italy in the Puglia area. It is about a three and a half hour train ride south of Rome. We biked in two UNESCO world heritage cities which were Matera and Alberobello. Absolutely fantastic and interesting. We rode 35-40 miles per day in rolling hills and ancient olive tree groves. Some of the trees were a thousand years old. We helped make fresh mozzarella and burrata as well as cavatelle pasta. It was our most challenging and interesting trip out of six we have done over the years.
Prior to starting the bicycle trip, we stayed in Rome two nights and did a walking food dinner tour, and the next day visited the newly opened Castle Gondolpho which is the Pope's summer home (I think).
Below is one of the many poppy fields we came across so I thought I would get in the picture. Below that is me and Leslie after we had a biking break for lunch in one of the charming sea side villages near Bari, Italy.
Regards to all,
Dan & Leslie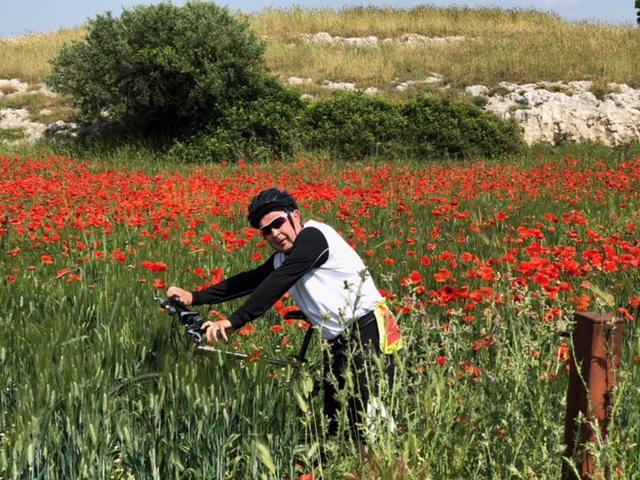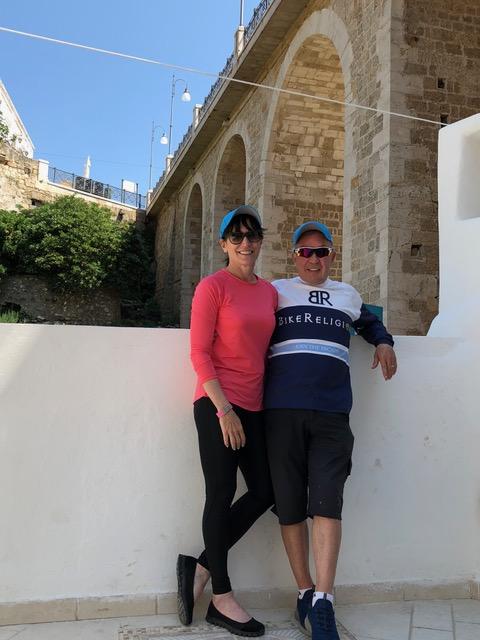 ---
This was on the Moline Police Department's Facebook page after Jim Cunningham's funeral in May 2018:
"We wanted to share this picture of retired Officer Jim Cunningham's procession to his final resting place today. A single picture couldn't capture the entire line of vehicles and police cars, but the incredible support for Officer Cunningham and his family today made it clear that he impacted everyone he met in his life in a truly amazing way." This picture was included: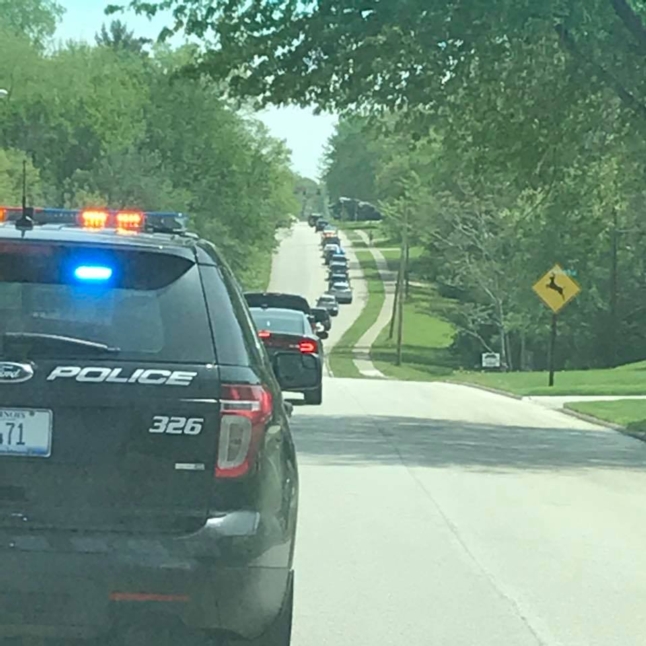 Recent picture of some MHS Class of '62 girls. Andy, Nikki, Celia and Linda cutting up a bit. Still looking good, ladies!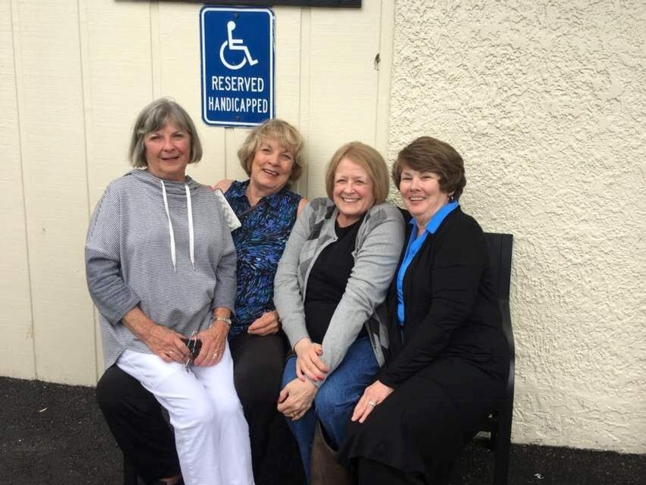 Russ Howard just sent in a picture of his 16" softball team (a Chicago thing!) of his friends after winning a championship right after our reunion. Again, not bad for an "old guy"! (Ala, Kirk Gustafson.) Russ said, "The following Saturday after the reunion, our 16" softball team, the Mustangs, won the Dell Webb Sun City Championship in Huntley, IL beating out 11 other teams. I am in the back row, 4th from the left (arrow). All of the guys are 70-75 and can still swing a bat and hustle. We hope this shows that age is only a number." We agree, Russ, but you always could swing a bat and hustle.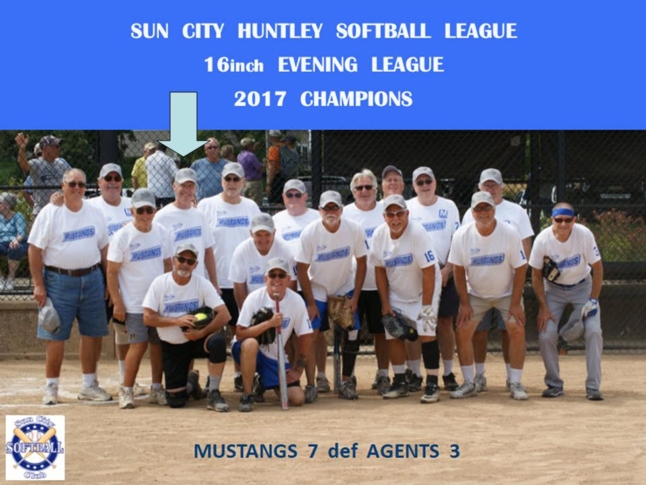 Kirk Gustafson was having fun and making headlines in September 2017 not too long after our
55th Class Reunion. Not bad for an "old guy"!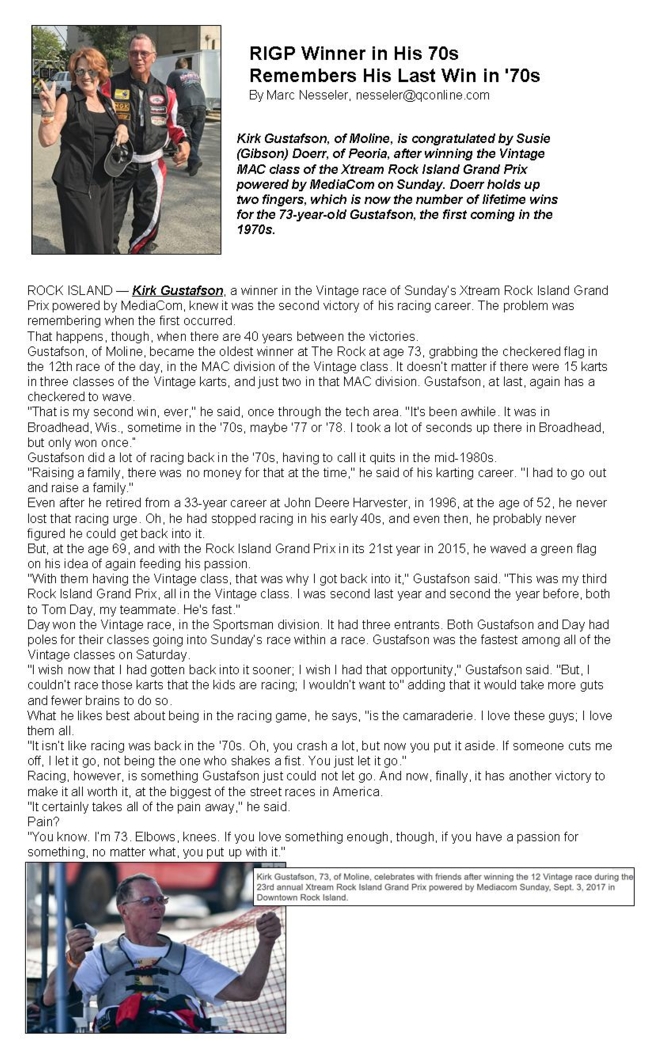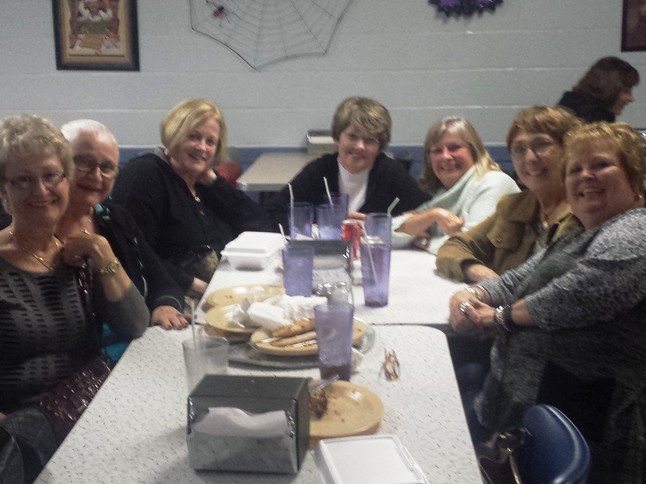 Lana Jacobs sent this picture in with a note that explains, "Mini get together of MHS'62 gals. Oct. 24, 2015 at Frank's Pizza/Silvis. Started @ Linda's home with snacks/viewing year books then on to Franks; we laughed for FIVE HOURS!!! Starting left: Joyce DeCoster, Lana Jacobs, Cecelia Miner, Linda Moffitt, Andy Seitz, Judy Findley and Phyllis Nelson." I'll bet they had a ball. Glad they are able to still laugh and enjoy! Oh, and in case you forgot what Frank's Pizza was like, here's a shot at what was left!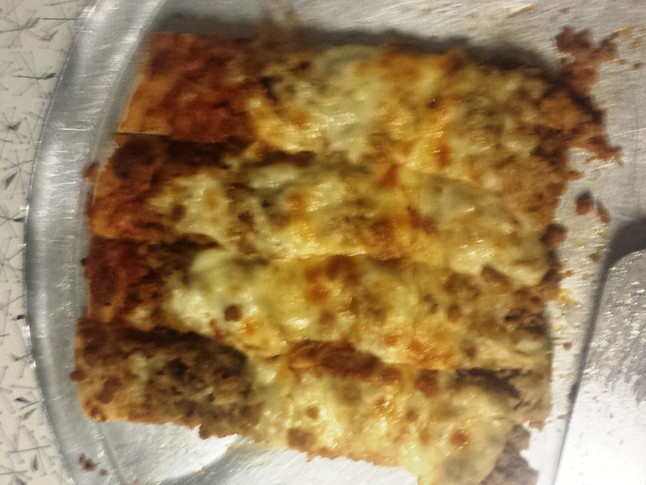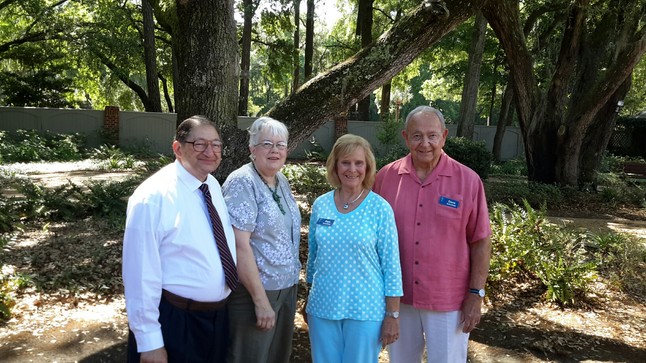 Pam (Saunders) Schofield sent this picture of a recent get together she had with classmate Frank Seydell and his wife, Lynn. Pam's husband, David, is at right.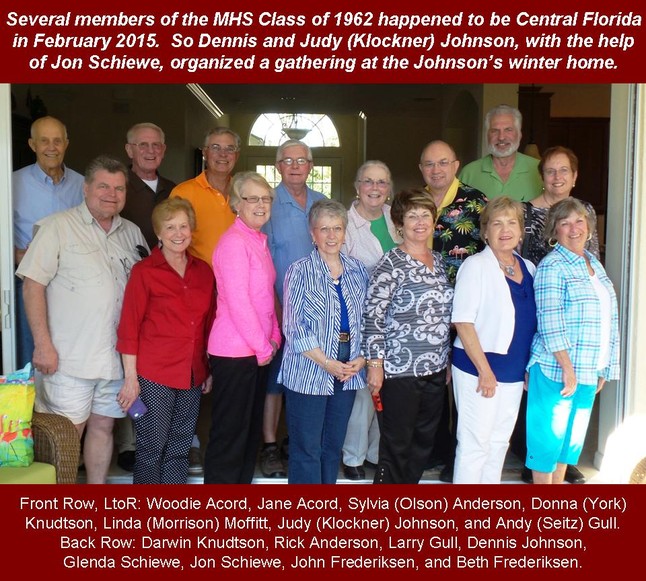 Nikki Brown provided some pictures of the gathering of Class of 1962ers for the occasion of Linda Free's recent wedding that was held at Blackhawk Sstate Park in Rock Island.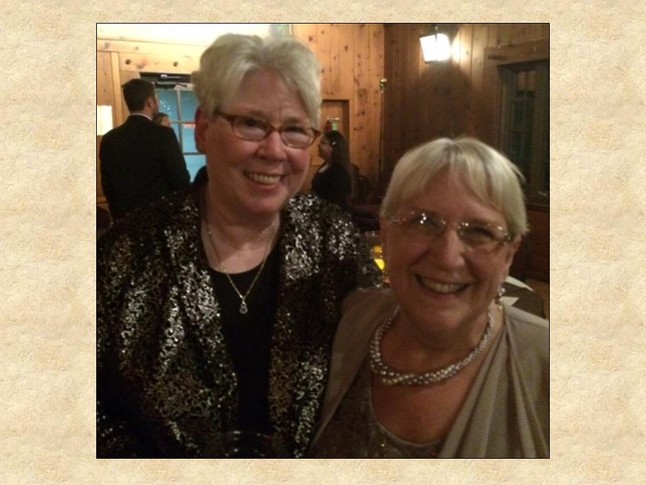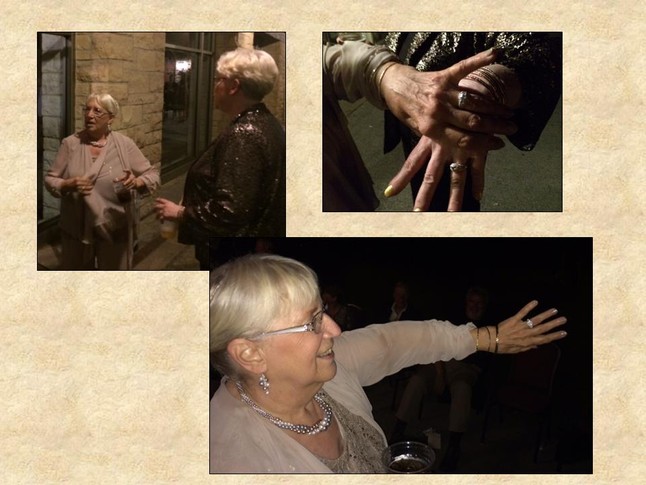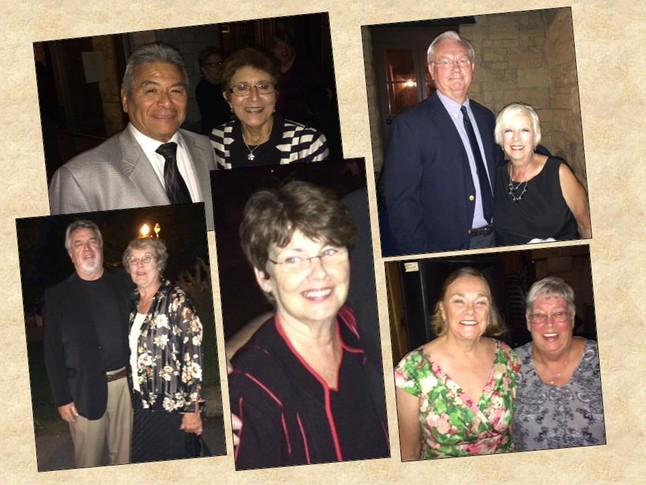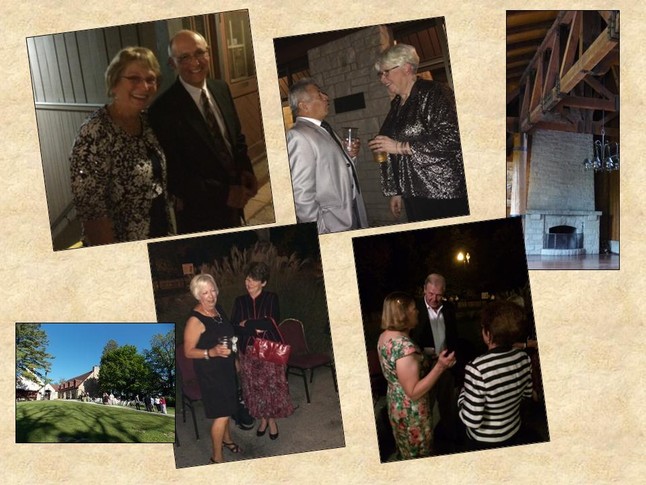 Rick Court and Stuart Mott stop by the U.S Treasure to pick up there SS check in person. LOL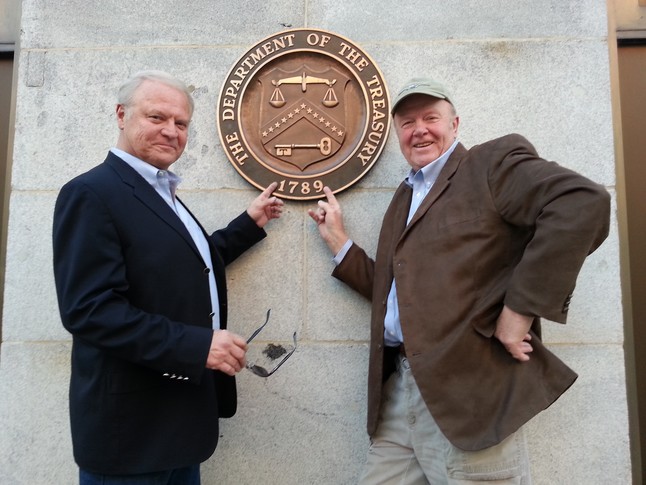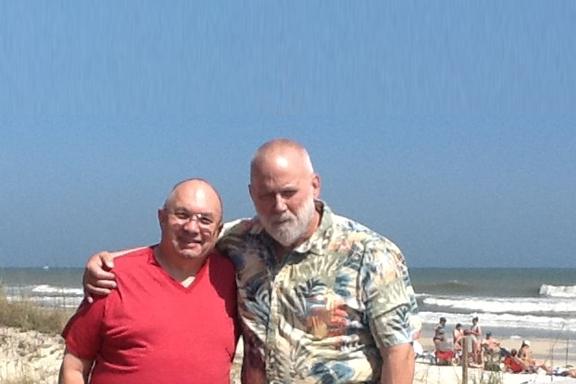 Jon Schiewe and Tom Herbert frolicking on the beach at St. George Island south of Tallahassee FL (3/24/13)