Moline High School
Class Of 1962
Recent Pictures of Interest

Dan Jeffery writes:
Hello everyone:
Leslie and I took a backroads bicycle trip to Southern Italy in the Puglia area. It is about a three and a half hour train ride south of Rome. We biked in two UNESCO world heritage cities which were Matera and Alberobello. Absolutely fantastic and interesting. We rode 35-40 miles per day in rolling hills and ancient olive tree groves. Some of the trees were a thousand years old. We helped make fresh mozzarella and burrata as well as cavatelle pasta. It was our most challenging and interesting trip out of six we have done over the years.
Prior to starting the bicycle trip, we stayed in Rome two nights and did a walking food dinner tour, and the next day visited the newly opened Castle Gondolpho which is the Pope's summer home (I think).
Below is one of the many poppy fields we came across so I thought I would get in the picture. Below that is me and Leslie after we had a biking break for lunch in one of the charming sea side villages near Bari, Italy.
Regards to all,
Dan & Leslie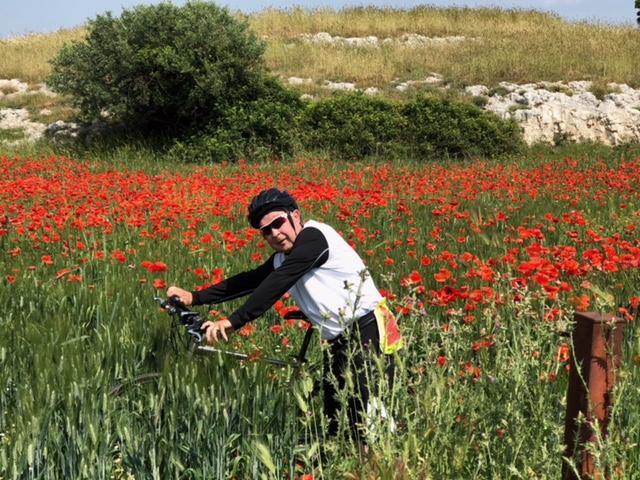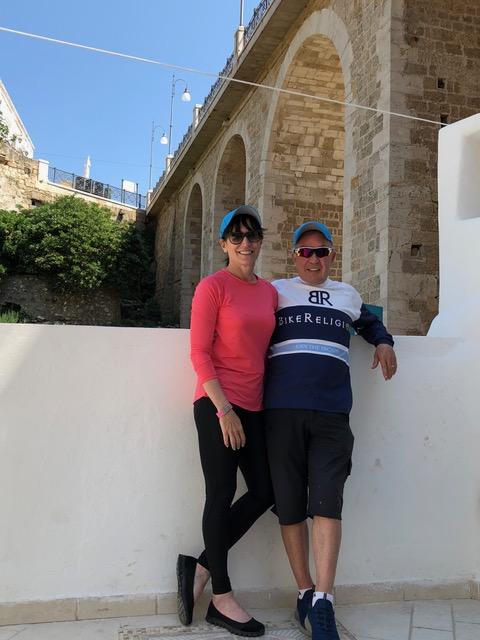 ---
This was on the Moline Police Department's Facebook page after Jim Cunningham's funeral in May 2018:
"We wanted to share this picture of retired Officer Jim Cunningham's procession to his final resting place today. A single picture couldn't capture the entire line of vehicles and police cars, but the incredible support for Officer Cunningham and his family today made it clear that he impacted everyone he met in his life in a truly amazing way." This picture was included: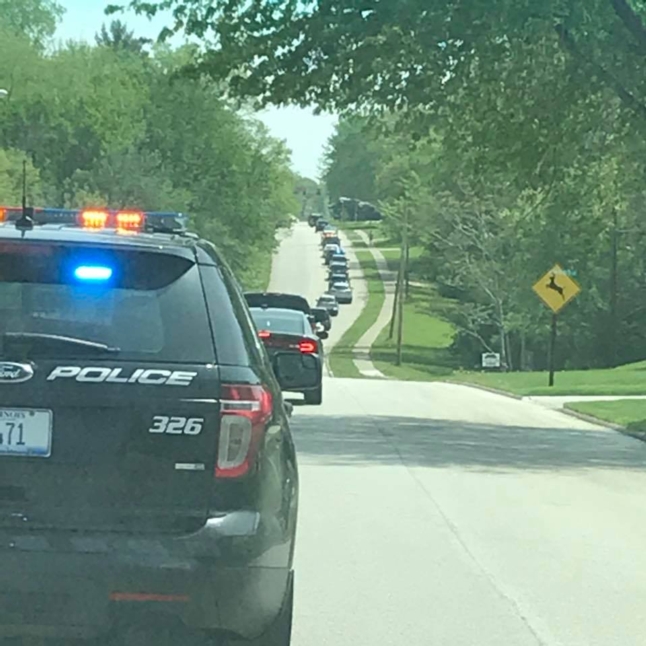 Recent picture of some MHS Class of '62 girls. Andy, Nikki, Celia and Linda cutting up a bit. Still looking good, ladies!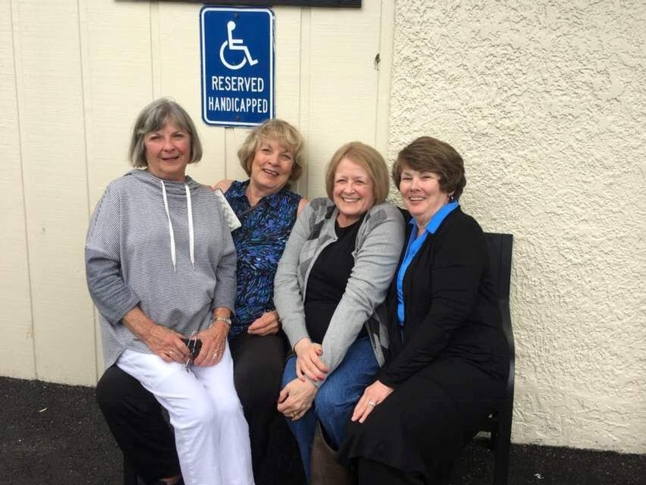 Russ Howard just sent in a picture of his 16" softball team (a Chicago thing!) of his friends after winning a championship right after our reunion. Again, not bad for an "old guy"! (Ala, Kirk Gustafson.) Russ said, "The following Saturday after the reunion, our 16" softball team, the Mustangs, won the Dell Webb Sun City Championship in Huntley, IL beating out 11 other teams. I am in the back row, 4th from the left (arrow). All of the guys are 70-75 and can still swing a bat and hustle. We hope this shows that age is only a number." We agree, Russ, but you always could swing a bat and hustle.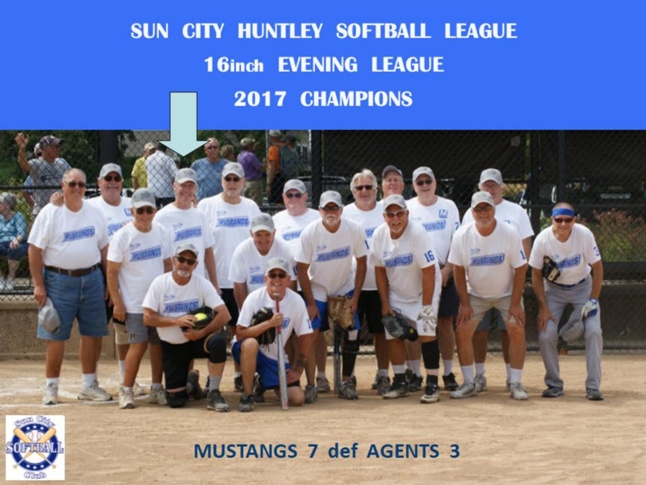 Kirk Gustafson was having fun and making headlines in September 2017 not too long after our
55th Class Reunion. Not bad for an "old guy"!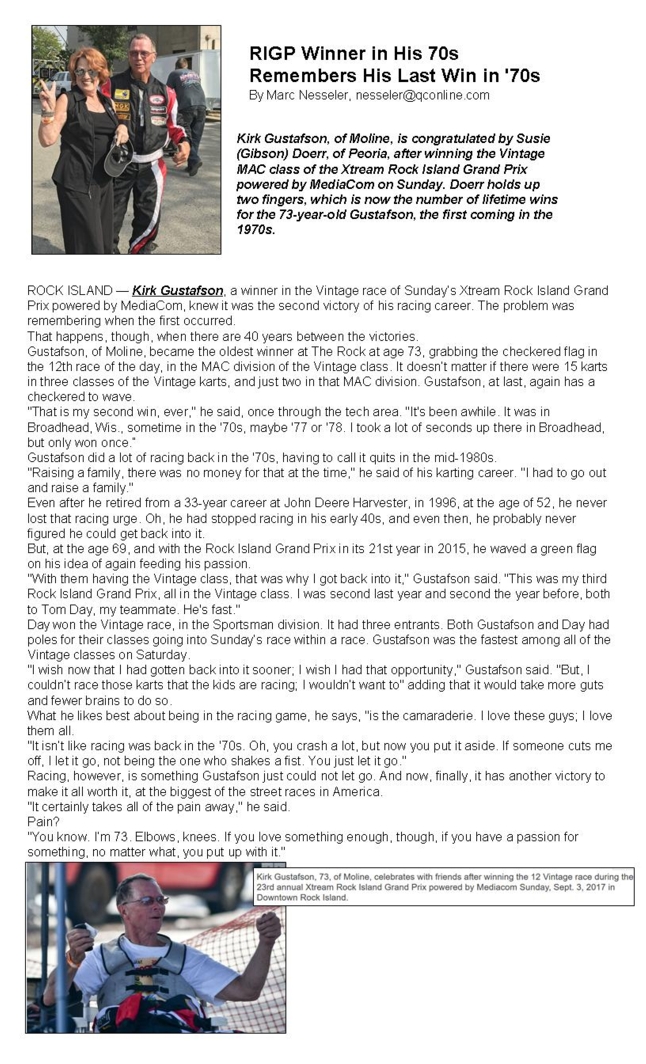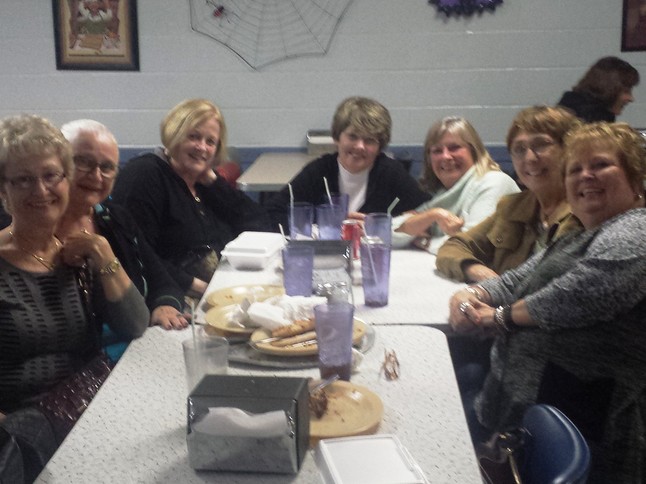 Lana Jacobs sent this picture in with a note that explains, "Mini get together of MHS'62 gals. Oct. 24, 2015 at Frank's Pizza/Silvis. Started @ Linda's home with snacks/viewing year books then on to Franks; we laughed for FIVE HOURS!!! Starting left: Joyce DeCoster, Lana Jacobs, Cecelia Miner, Linda Moffitt, Andy Seitz, Judy Findley and Phyllis Nelson." I'll bet they had a ball. Glad they are able to still laugh and enjoy! Oh, and in case you forgot what Frank's Pizza was like, here's a shot at what was left!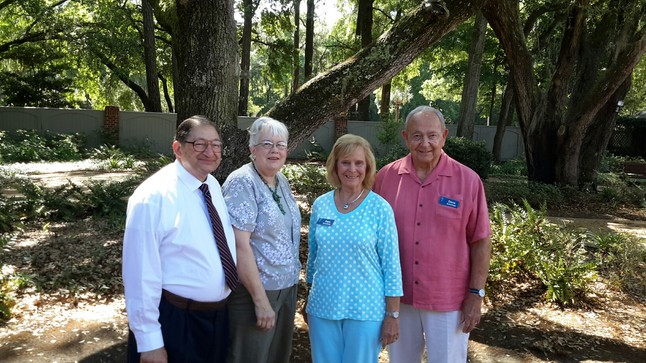 Pam (Saunders) Schofield sent this picture of a recent get together she had with classmate Frank Seydell and his wife, Lynn. Pam's husband, David, is at right.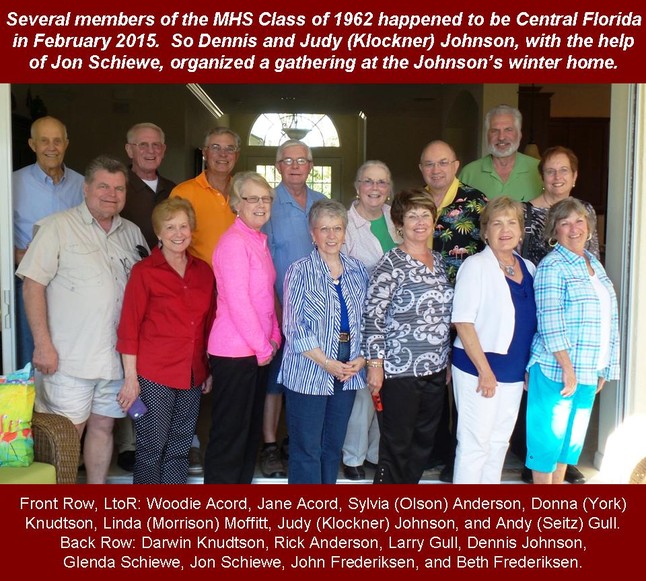 Nikki Brown provided some pictures of the gathering of Class of 1962ers for the occasion of Linda Free's recent wedding that was held at Blackhawk Sstate Park in Rock Island.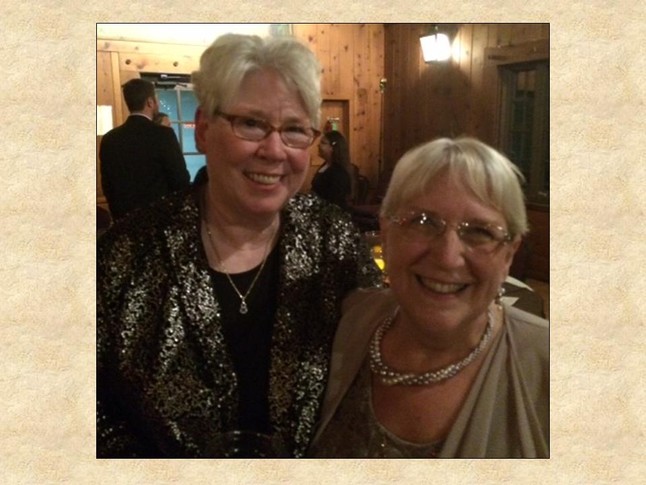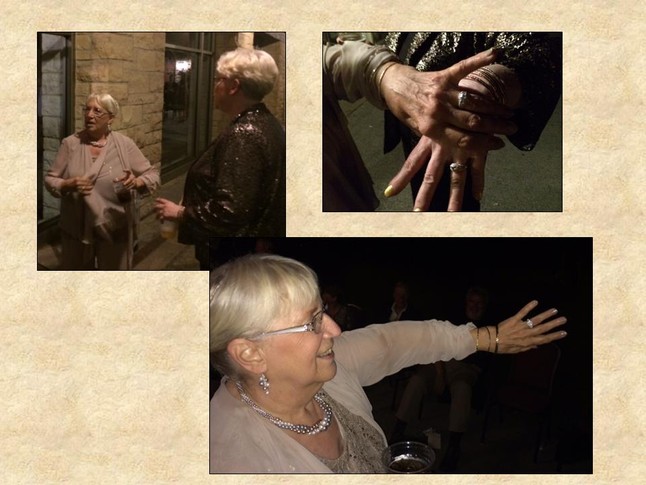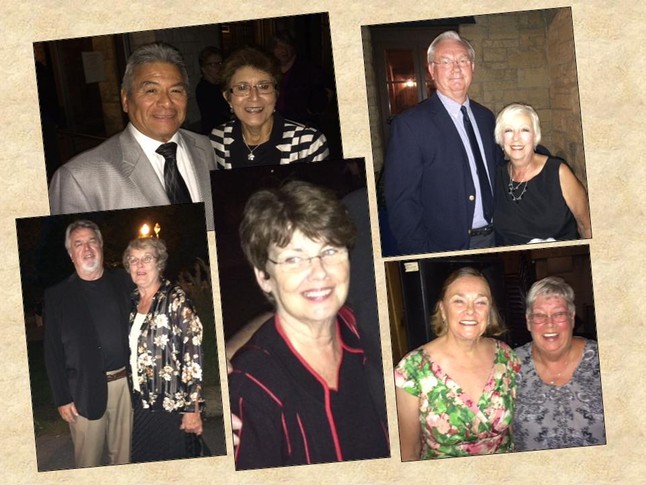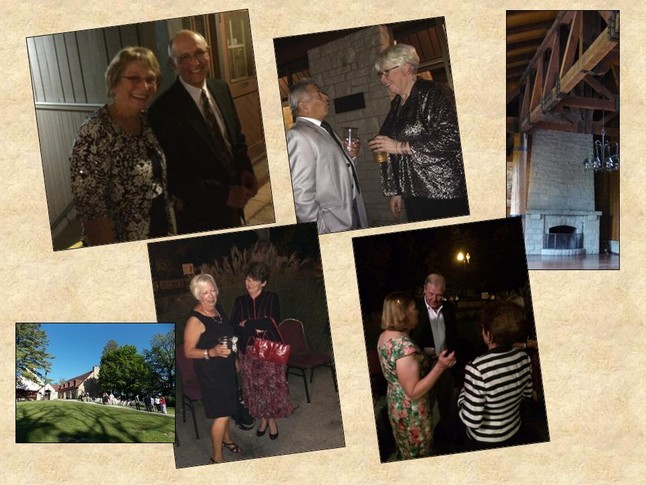 Rick Court and Stuart Mott stop by the U.S Treasure to pick up there SS check in person. LOL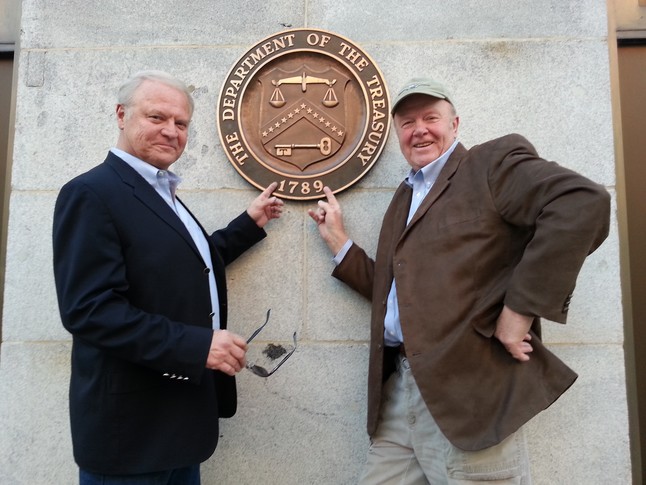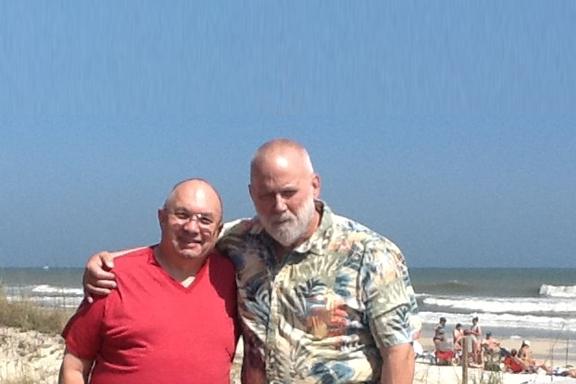 Jon Schiewe and Tom Herbert frolicking on the beach at St. George Island south of Tallahassee FL (3/24/13)