Moline High School
Class Of 1962
In Memory
Dale F Close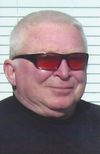 Dale F. Close, 71, of Crestview, Fla., formerly of Coal Valley, passed away on Dec. 8, 2015, at University of Alabama Hospital, Birmingham, Ala., after an extended illness.
Dale was born Jan. 9, 1944, in Moline. He graduated from Moline High School in 1962. He served his country in the United States Air Force for more than 20 years and retired to Crestview.
There will be graveside military services performed at Barrancas National Cemetery in Pensacola, Fla., at 2:05 p.m. Jan. 8, 2016.
He is survived by his four children, Sharon (A.J.) Pierce and Rebecca (Richard) Johnson, all of Crestview, Chad Close, Fort Walton Beach, Fla., Patrick (Sarah) Close, Tallahassee, Fla.; nine grandchildren; sisters, Sharon Tolle, Coal Valley, Mary Loeffler, Colona; and brothers, Daniel Close, Crestview, Tom (Shelley) Close, Coal Valley, Wayne (Tammie) Close, Rock Island. He was preceded in death by his parents, Raymond and Anita (Murray) Close, and brother Allan Close.
Memorials may be made to First Presbyterian Church, 2431 1st St., Coal Valley, IL 61240.