Moline High School
Class Of 1962
In Memory
William E Geyer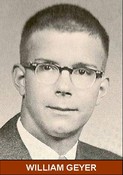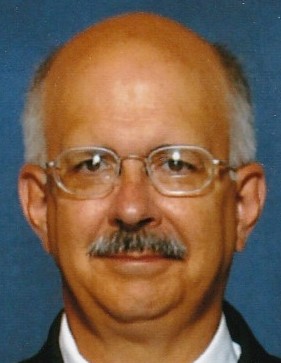 William Geyer's obituary as it appeared on the Esterdahl Mortuary and Crematory, Ltd. website.
William Geyer
September 25, 1944 - May 21, 2020 (Age 75)
William Geyer, 75, of Moline, passed away, Thursday, May 21, 2020 at UnityPoint Health Trinity Rock Island.
A private burial will be held at Moline Memorial Park. Memorials may be made to the family for grandchildren's education fund. Esterdahl Mortuary and Crematory, Ltd. Moline is assisting the family. To honor his memory, the family is hosting a drive by procession at his home on Saturday, May 30, 2020 at 11 a.m.
William was born on September 25, 1944 in Detroit, MI, the son of Paul and Loween (Conklin) Geyer. He married Margo Johnson on June 20, 1973. He graduated Moline High School in 1962. William served in the U.S. Army at Ft. Hood Army Hospital in Killeen, TX as an E5, Orthopedic Specialist. He was a graduate of Murray State University in 1970. William worked at John Deere Harvester Works since 1966 and was an active employee upon death. In his free time, he took an active role in his family's sporting and academic events. He was an avid sports fan, that enjoyed working on at home projects and was always willing to help others.
Survivors include his children; Thomas Geyer, James Geyer, Deborah (Shae) Drobushevich, and Michelle Geyer, grandchildren; Jeremy, Nicholas, Shae Drobushevich, Marissa, Camryn, Taylor Summers and Aeva Geyer, brothers; Charles (Sharon) Geyer and family, Paul (Natalie) Geyer and family, sister-in-law; Marcia (Merle) Gerber and family.
He was preceded in death by his wife, parents, and nephew, Greg Geyer.
Memories may be shared online by visiting the tribute wall.
To send flowers to the family or plant a tree in memory of William Geyer, please visit our floral store.