Moline High School
Class Of 1962
In Memory
Lawrence J Ontiveros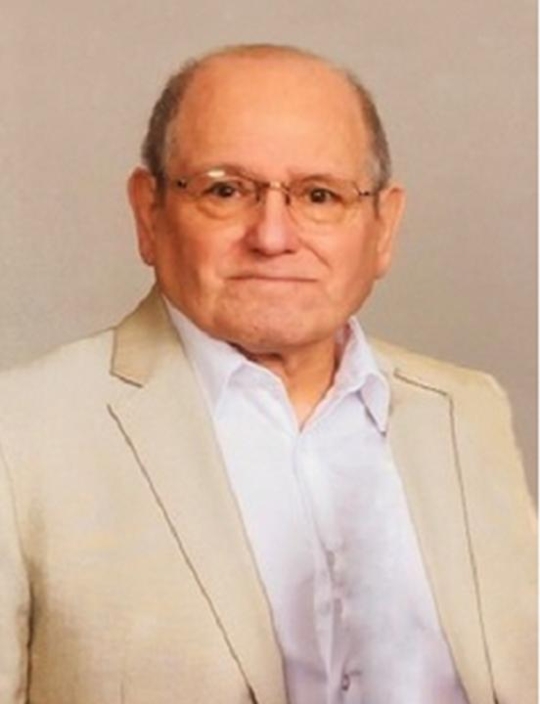 Lawrence J. Ontiveros, "Uncle Larry", of Moline, passed away Monday October 25, 2021 at home.
Funeral services will be 11:30 AM Saturday, October 30, 2021, at Salem Lutheran Church, 1724 15th Street, Moline. Visitation will be Friday, October 29th from 4-7pm at Rafferty Funeral Home, 2111-1st St A, Moline. The family requests memorials to be made to Salem Lutheran Church, Moline, IL.
Larry was born January 21, 1943, in Moline, the son of John and Josephine Rocha Ontiveros. He married Linda Dietz on June 10, 1967.
Larry graduated from Moline Senior High School in 1962. He retired December 1, 1994 after 30 years, from John Deere Harvester as a Special Investigator. He served in the United States Air Force, attended Oregon State University and was active in Salem Lutheran Church, serving as Maintenance Chairman.
He was the owner of Custom Build Wood Products and had a passion for building furniture and cabinet work. Larry was also an avid golfer and was a member of Oakwood Country Club, serving as Board Secretary, Short Hills Country Club, and Soangetaha Country Club.
Survivors include his wife, Linda; daughter and son-in-law, Amy and Gavin Jahn; brothers, John (Laura), Ft. Wayne, IN, Bob (Blenda), Frank (Lorna) and Michael; sisters, Christine (Jeff) Reem, Joanne (Ray) Bender, and Cindy (Dave) Newton; sisters-in-law, Annette Dietz, Patricia Trevor, Naples, FL and Pamela Cervantes and numerous nieces, nephews, great nieces, and great nephews.
His family wishes a special thank you to Dr. Ahmed Okba, the staff at Unity Point Medical Center and Beacon of Hope Hospice for their care, support, and friendships.
Larry was preceded in death by his parents, grandparents, brother, Steve, sister, Rita, mother and father-in-law, Cork and Betty Cervantes, brother-in-law, Patrick Trevor and sister-in-law, Anita Dietz.
https://www.raffertyfunerals.com/obituaries/Lawrence-J-Ontiveros?obId=22767387#/obituaryInfo