Moline High School
Class Of 1962
In Memory
Diane L Robbins (Young)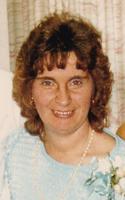 Diane L. Young, 77, of Orion, passed away Thursday, June 23, 2022, at Hope Creek Care Center, East Moline.
A funeral service for family and friends will be 10:30 a.m., Tuesday, June 28, 2022, at Calvary Church, 4700 53rd St., Moline. Burial will be at Rose Lawn Cemetery. Memorials may be made to Calvary Church. Esterdahl Mortuary & Crematory, Ltd., Moline, is assisting the family.
Diane was born on September 3, 1944, in Rock Island, the daughter of Wally and Judy (Reyniers) Robbins. She married Daryl L. Young on August 2, 1963, in Sun Valley, California. He preceded her in death on March 19, 2008. Diane was a member of Calvary Church in Moline. She enjoyed playing the piano, reading, and watching her favorite shows in the morning, The Price is Right and Let's Make A Deal. She was a homemaker and loved baking pumpkin bread and fudge and sharing it with others over the holidays. She loved her family and loved serving the Lord.
Survivors include her children, Brandy Young, Rhonda (Kevin) McKay, Renee (Joey) Welch; grandchildren, Ashton Welch, Seth (Brittany) McKay & Taelor (Andrew) Allen; great grandchildren, Makena, Blake, Rylan, Wyatt, Addison, Judson; and sister, Sally (George) Weckel.
She was preceded in death by her husband; parents; and two sisters..