Moline High School
Class Of 1962
In Memory
Michael J Warren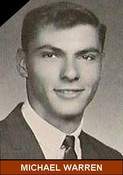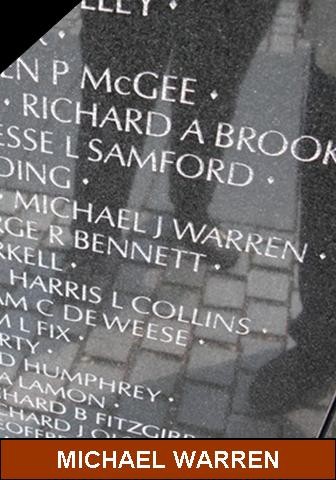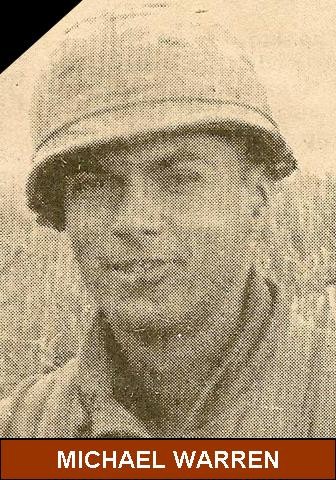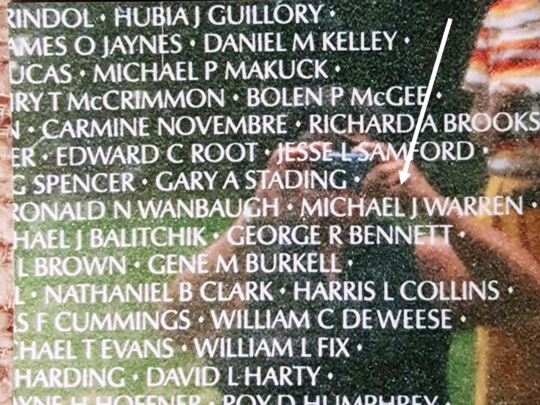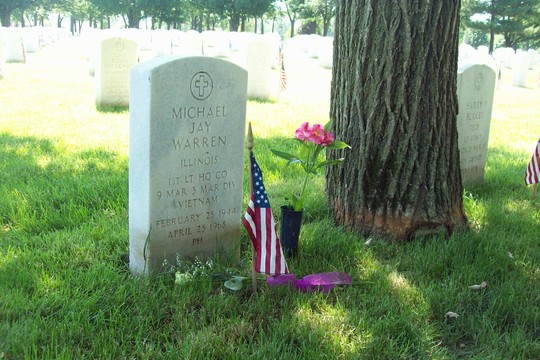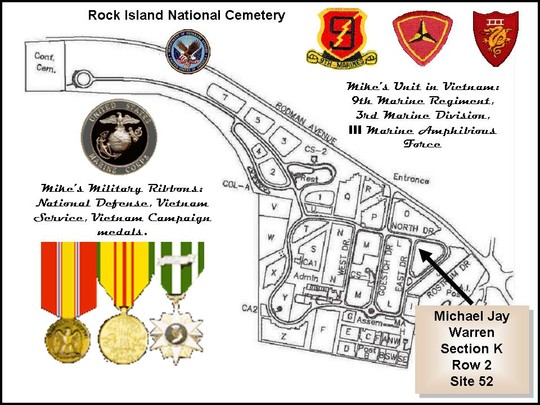 As far as we know, Mike is the only member of the MHS Class of 1962 whose name is on the Vietnam Memorial Wall in Washington, D.C.
The following is the official information about his service in Vietnam.
MICHAEL JAY WARREN

1LT - O2 - Marine Corps - Reserve

Length of service 1 years
His tour began on Oct 10, 1967
Casualty was on Apr 25, 1968
In QUANG TRI, SOUTH VIETNAM
NON-HOSTILE, HELICOPTER - NONCREW
AIR LOSS, CRASH ON LAND
Body was recovered

Panel 52E - Line 12

Mike is interred at the Rock Island National Cemetery on Rock Island Arsenal Island. The picture of Mike's grave was taken over the Memorial Day weekend 2010.
Fellow MHS classmate, Jon Schiewe provided the picture he took of Mike's name engraved on the Vietnam Memorial in Washington, DC.
Mike entered the USMC Basic Officer Course with the class of 5-67 in May of 1967 and graduated in August of 1967. 43 young men from that class of 516 died in Vietnam. There is a monument to these men at the National Museum of the Marine Corps. Mike's name is on this monument. It is located in Triangle, Virginia, near Quantico.