Moline High School
Class Of 1962
In Memory
Roger W Free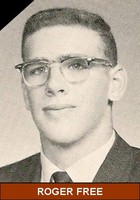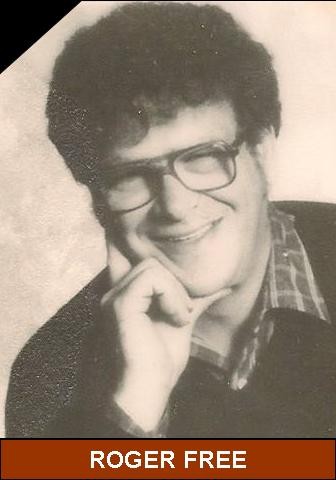 From the Times Democrat (Davenport, Iowa) of 26 March 1986:
Roger Free
Memorial Services for Roger W. Free, 41, of 2129 13th St., Moline, will be 4 p.m. Thursday at Frist Christian Church, Moline.
Visitation is 7 to 9 p.m. today at Esterdahl Mortuary, Moline.
Memorials may be made to Conley Education Fund of the church, of which he is a member.
Mr. Free died Monday at Moline Lutheran Hospital.
He was vice president and office manager of Corrosion Control Service Inc. Later, he was an estimator at Yankee Plastics, Davenport.
Mr. Free married Linda Wilt in 1964 in Moline.
He was a deacon of the church, past chairman of the Christian education department and youth sponsor. He was a member of the football "M" Men's Association and had been active in the Boy Scouts of America.
Survivors include his wife; a daughter, Becky, and sons, Michael and Tim, all at home; his mother, Lillah Free, East Moline; and brothers, Darrell, Hillsdale; Richard, Los Gatos, Calif.; and Carl, San Jose, Calif.
_____________________________________________________
ROGER FREE AWARD
The "M Men" of Moline High School organization annually awards a football player for outstanding performance during the Homecoming Game the "Roger Free Award." This award was originally set up by Roger's fellow "M Men" at the time of his passing in rememberance of him. Roger and his fellow former Moline football player friends in the Moline area regularly attended the "M Men's" banquet before each Homecoming football game up until his passing. The award is still presented today, some 23 years later.