Moline High School
Class Of 1962
In Memory
David G Hann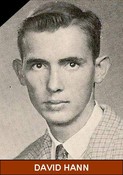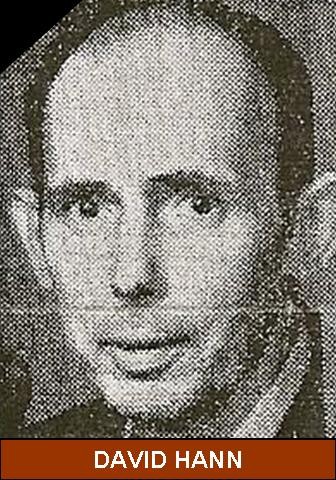 David G. Hann, 47, of 421 18th Ave., Moline, died Sunday (Nov. 19, 1989) at home. Services are 1:30 p.m. Wednesday at Salem Lutheran Church, Moline, where he was a member. Burial is in National Cemetery, Arsenal Island. Visitation is 3 to 5 and 7 to 9 p.m. Tuesday at Esterdahl Mortuary Ltd., Moline. Memorials may be made to the church, Veterans Administration Center, Iowa City, or the Rock Island County Chapter of the American Cancer Society.
Mr. Hann was born Aug. 20, 1942, in Rock Island. He married Darlene Ann VandeVoorde July 7, 1969 in East Prairie, Mo.
He had been a machine operator for the former International Harvester Co. Farmall Plant, Rock Island; a warehouseman for Lusk Candy Co., Davenport, a machine operator for John Deere Harvester Works, East Moline; church sexton of Salem Lutheran; and a bar manager for the Friend Circle Club, Moline, last working in December 1988.
He was a Vietnam War Army veteran.
He was a lifetime member of Friend Circle Club, Moline, where he was a past trustee and had been named Father of the Year; a member and past secretary and treasurer of Moline-East Moline Pigeon Club; UAW Local 1865; Davenport Moose Lodge 28; and had been active in PTA a both Lincoln Irving Elementary School and John Deere Junior High School, and had coached Little League baseball for the Dad's Club for eight years.
Survivors include the widow; daughters, Sharon Hann, Bloomington, and Rebecca Hann, at home; sons, Joseph and Matthew Hann, both at home; a sister, Bettie M. Brannaman, Madison, Tenn.; and brothers, Freddie Lee Hann, Springfield, Ohio, and Monte R. Blackwell, Coal Valley; and his stepfather, Charles Blackwell, Rialto, Calif.