Moline High School
Class Of 1962
This ad has and will be appearing in Quad City area newspapers like the Quad City Times and the Argus/Dispatch. Just a reminder that the "LX" Reunion (use your knowledge of Roman Numerals) is coming up soon. Haven't made reservations yet? No problem. All venues are giving leeway so you can still attend! Hope to see many of you at one, two or all three events.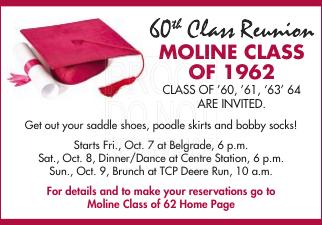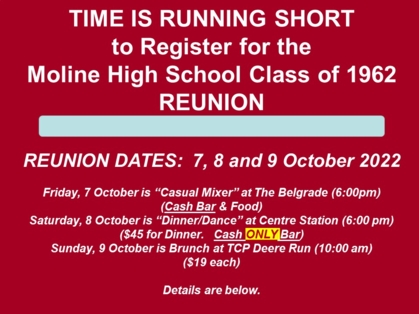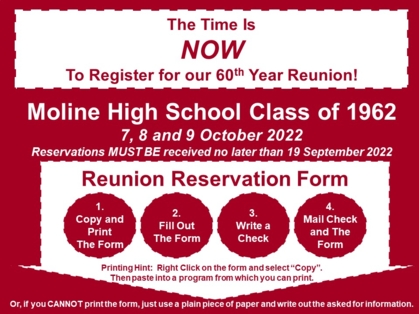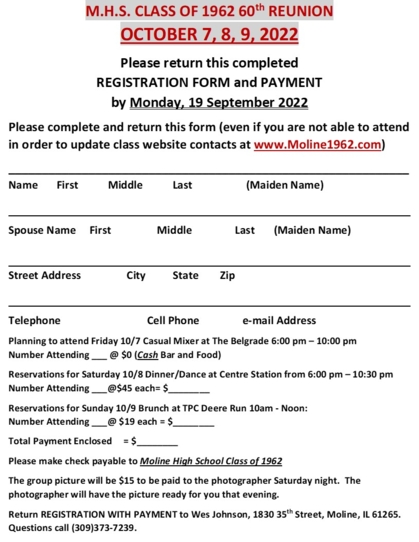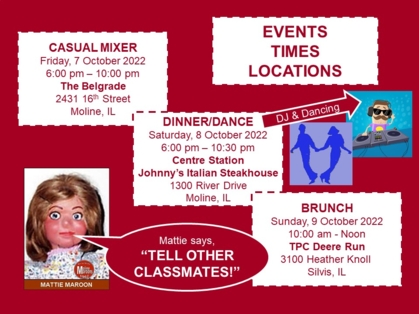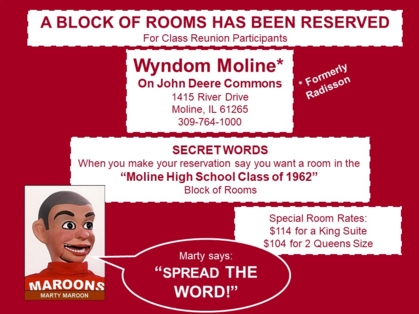 Please look over the list of classmates. If anyone is missing, use the Contact Us tab to let us know. If you have some information about a fellow classmate that would affect their status in our site, please let us know that as well.

We hope you find this site to be useful and fun.

Suggestions are welcomed!