Moline High School
Class Of 1962
Our Music!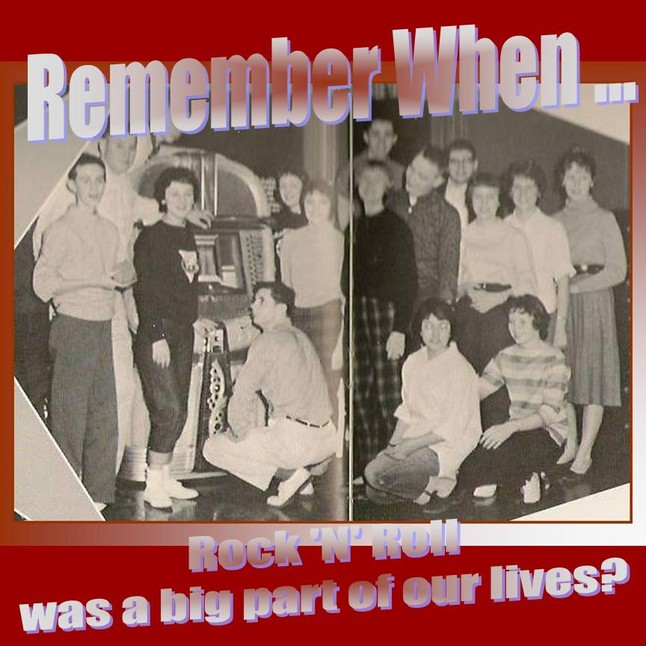 Well, these are the hits we were listening and dancing to.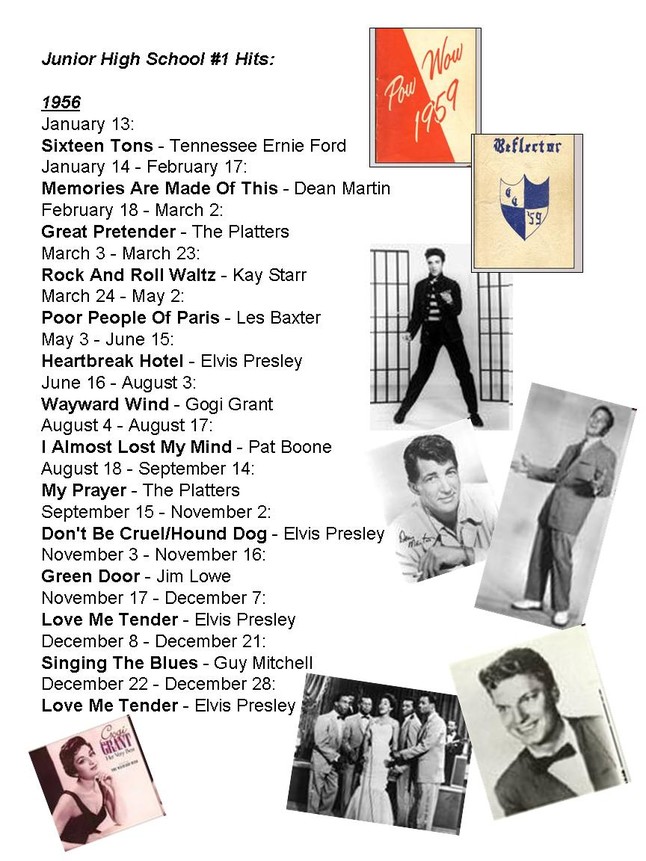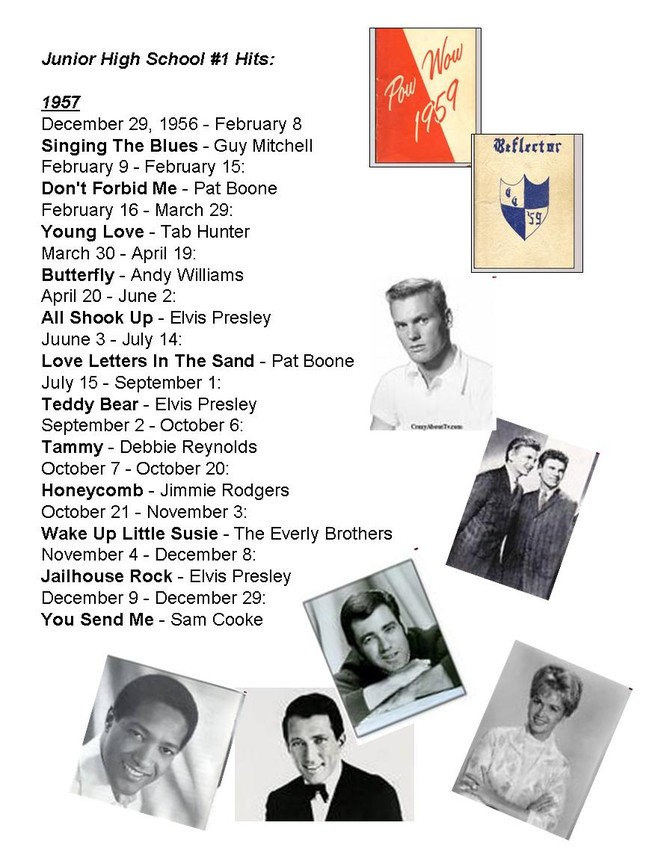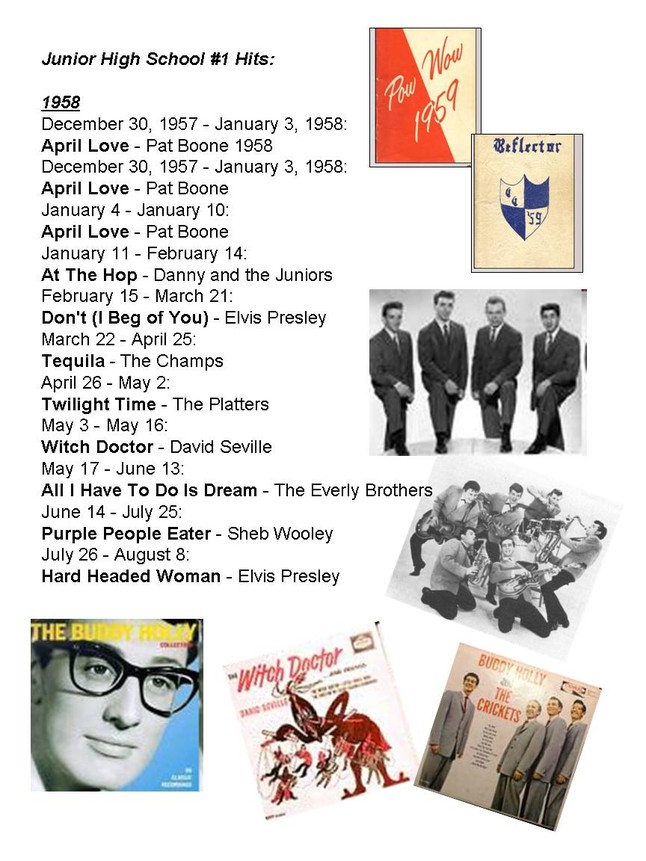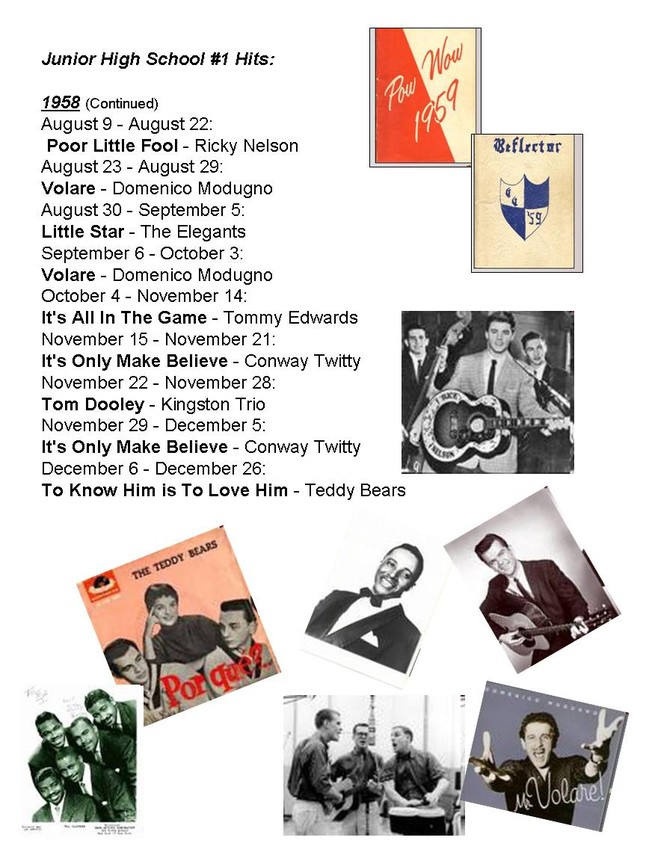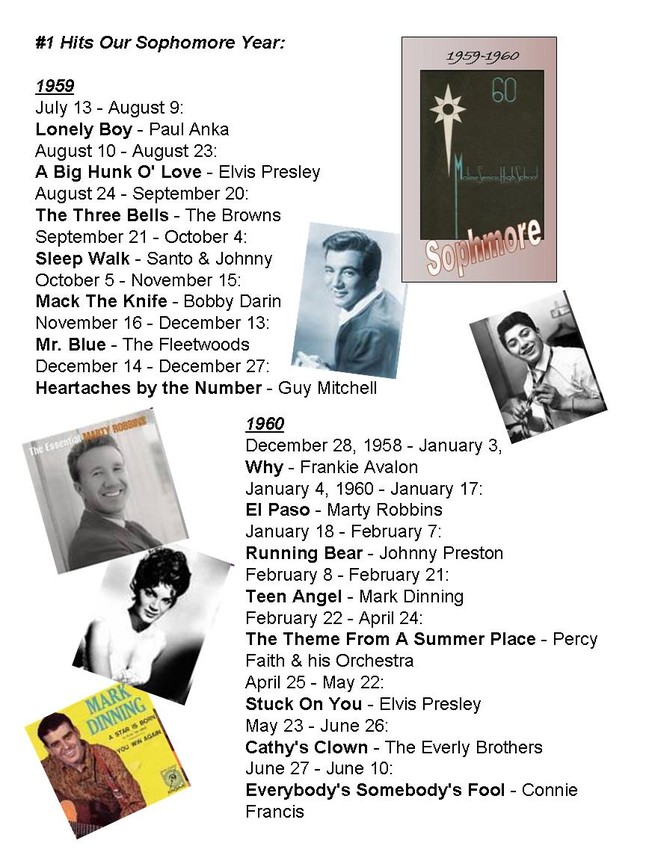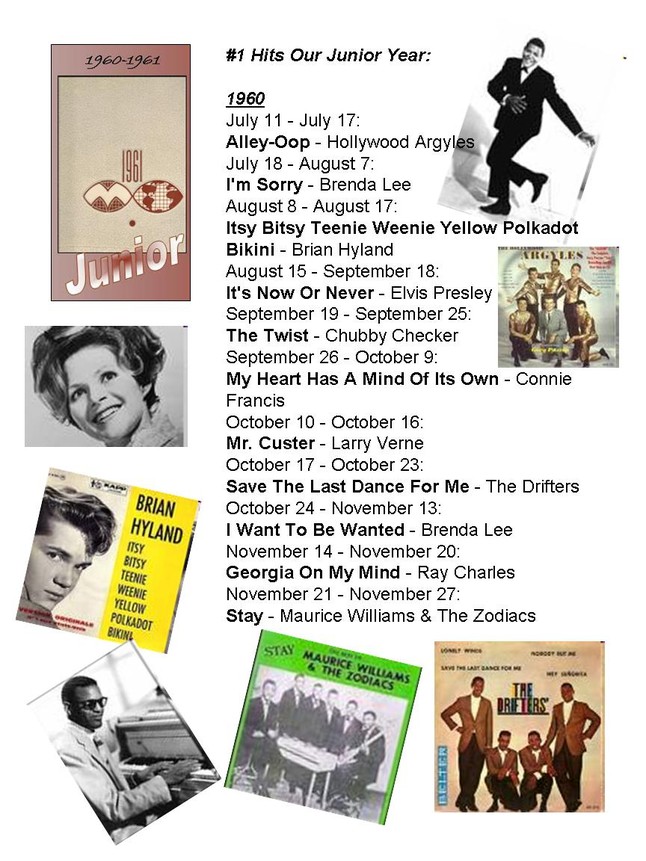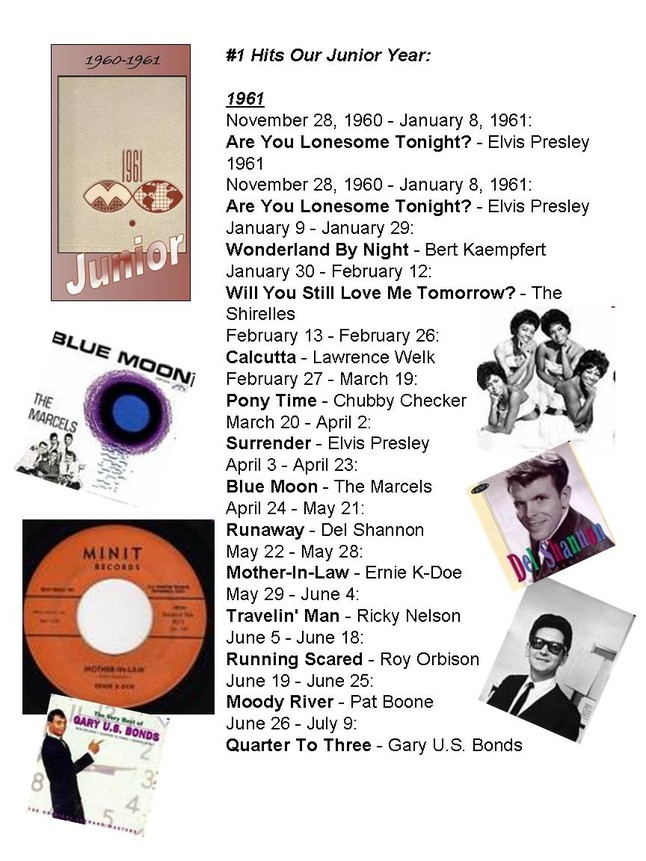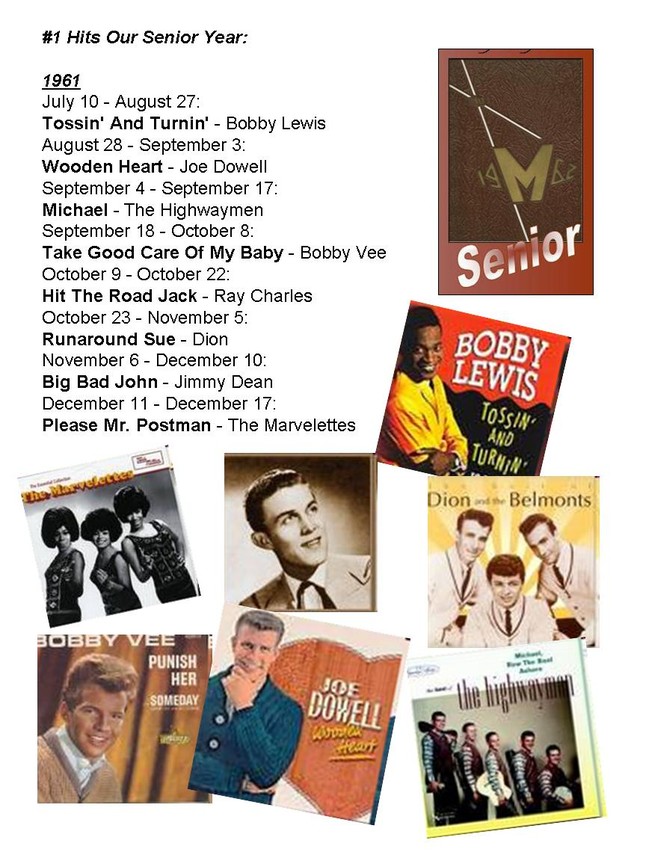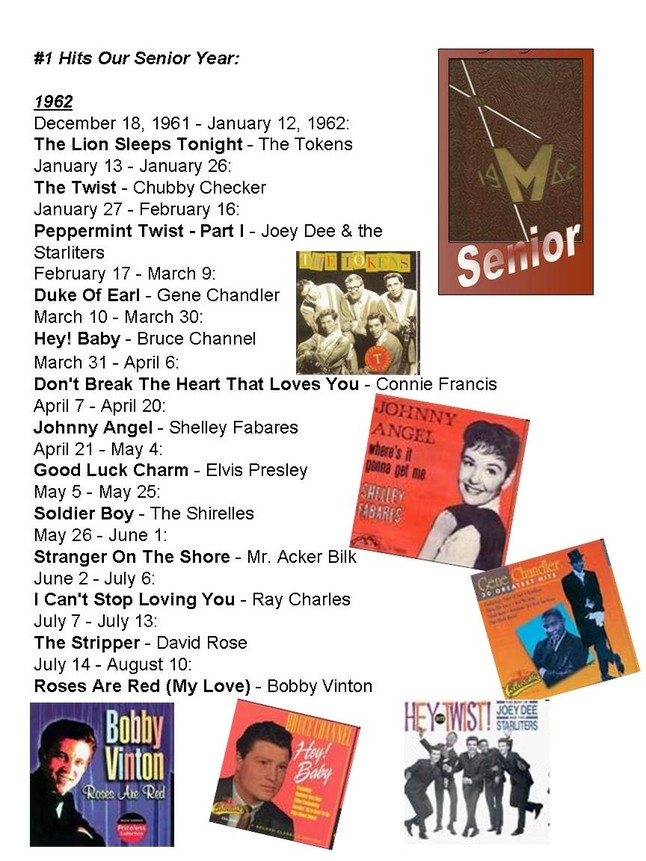 And didn't it seem like Bobby Vinton's "Roses Are Red (My Love)" was a song meant to be for our class? "A long, long time ago, on graduation day. I wrote into your book, next to my name. Roses are Red My Love, Violets are Blue. Sugar is Sweet, My Love, But not as Sweet as You!"
What was your favorite Rock 'N' Roll tune of our junior high and/or high school era? Let us hear from you (Contact Us) and we'll include it on our list of "Favorite Hits of MHS Class of 1962" below.






Click Here to Return to the Top