Moline High School
Class Of 1962
Deceased Classmates & Guests
Ronald W Bernat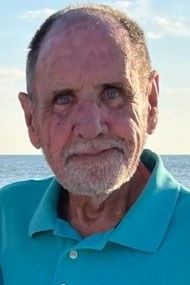 Ronald William Bernat, 79, of East Moline, IL, passed away Sunday, January 15, 2023, at his home. There will be a Celebration of Ron's Life at a later date.
Ron was born April 29, 1943, in Moline, IL, the son of Jerome and Mary Jean Donnely Bernat. He married Bonnie Jo McWhirter April 14, 1965, at Trinity Lutheran Church, Moline, IL. She passed away April 30, 2014. In 1963, Ron began his apprenticeship with the Local Union 25, Plumbers & Pipefitters, Rock Island, IL. He was also a corporate pilot. He flew for Montgomery Elevator from 1981-1995, he then flew for Quality Trailer Sales from 1995- 1998. In 1998 he flew for Murphy Brothers and later he was a charter pilot. In addition to his passion for flying Ron loved spending time on the river with his family and boating friends.
Ron also had a life long love of cars. He enjoyed restoring, rebuilding, driving and even just looking at them. He was a big fan of road trip caravans, attending car shows and just riding around in his corvette.
Ron was said to know "everyone" and surely had a great many dear, special friends. He will be remembered for his cunning sense of humor and devilish smile. He will be truly missed by all that knew him.
Survivors include his children, Chris Bernat (Susan Samolitis) Davenport, IA, and Amy (Chris) Smith, Rosenberg, TX; grandchildren, Alex (David) Wilson, Buda, TX, Josie Smith, Rosenberg, and Cinque Smith, Rosenberg; great-grandchildren, Evelyn Wilson and Isiah Wilson, Buda; and his partner, Barbara DeSmet, Bettendorf, IA. He was preceded in death by his son, Jeff Bernat.
Memorials may be made to the family.
Online condolences may be left for the family at www.vanhoe.com
https://www.legacy.com/us/obituaries/qconline/name/ronald-bernat-obituary?id=38719558