Moline High School
Class Of 1962
In Memory
William C Brinkman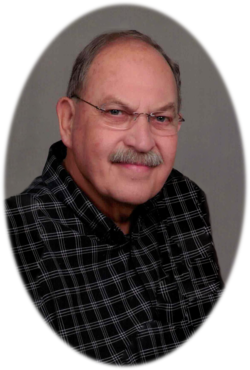 William "Bill" C. Brinkman, 75, of Moline passed away Wednesday, June 5, 2019 at his home.
Funeral services will be 10:00am, Saturday, June 8, 2019 at Rafferty Funeral Home, 2111-1st St A, Moline. Visitation will be 4-7pm Friday at the funeral home. Burial will be at Riverside Cemetery, Moline. Memorials may be made to Rock Island County Animal Shelter or River Bend Food Bank.
Bill was born February 7, 1944 in Moline, the son of Elmer A. and Dorothea B. (Dowell) Brinkman. He married Rosalie M. Erickson on July 17, 1965 in Moline.
Bill retired from Navistar in 1985 after 24 years.
Bill was a member of First United Presbyterian Church, Moline, volunteered at the John Deere Classic for 25 years and lastly as Marshal Chairman.
He enjoyed taking day trips and loved attending his grandchildren's activities.
Survivors include his wife of 53 years, Rosalie; children, Kyle Brinkman, Sparta, TN and Scot (Kelly) Brinkman, Rock Island and grandchildren, Noah, Ava, Alysa and Abigail. He was preceded in death by his son and daughter-in-law, Tod and Susan Brinkman and daughter, Wendy Brinkman.