Moline High School
Class Of 1962
In Memory
William C Moffitt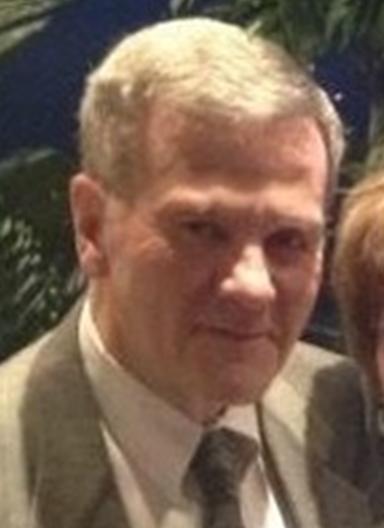 Mr. William "Butch" C. Moffitt, 69, of Moline, IL, passed away peacefully among his loving family at the Clarissa C. Cook Hospice House in Bettendorf on January 31st, 2014.
Funeral Services will be held at 10 a.m. on Tuesday, February 4, 2014, at Esterdahl Mortuary & Crematory, Ltd., 6601 38th Avenue, Moline. Visitation will be from 4 to 7 p.m. on Monday, February 3, 2014 at the funeral home. Burial will be at Moline Memorial Park. In lieu of flowers memorials may be made to Harvest Bible Chapel Building Fund.
Bill was born on June 29th, 1944, in Fayetteville, North Carolina. He grew up in The Quad Cities, but spent many summers helping out on his relative's farm in North Carolina. Bill returned to North Carolina to attend NC State University in 1962 where he majored in Industrial Engineering while playing as a guard on the Wolfpack's basketball team. He graduated in 1966.
Bill and his wife, Linda, were married on August 1st, 1964. They returned to the Midwest where Bill then spent the next 30 years working for John Deere, and retired to be a full-time husband and 'Bumpa' in 2003.
Through his work with Deere, he was transferred to several Deere facilities throughout the Midwest. He would embrace whatever community he lived in, and try to leave it better than when he came. He was fair and led by example.
Although his career was important, what mattered most to Bill were God and family. Generous and a man with a servant's heart, he would literally give you the shirt off his back and the shoes off his feet. He had a strong faith in God, and was an active church member and leader.
A true philanthropic spirit through Rotary, Fellowship of Christian Athletes, United Way, and Scouts, Bill was always thinking of others before himself. A former Eagle Scout, the Boy Scouts of America presented Bill the prestigious Silver Beaver Award for his outstanding service to the organization.
Known as Dad, Bumpa, Uncle Butch, Uncle Rufus, Butch or Bill- his family was perhaps his greatest accomplishment and reward. Survivors include his wife, Linda, of 49 ½ years, daughter Amy Moffitt, son Bill (Courtney) Moffittt, and three grandchildren Coleman, Caden, and Coralynn. Other survivors are his in-laws Earl and Karen Schwabe and Paul and Debbie Fritch. Nephews Steve (Cherise) Schwabe and Terry (Jackie) Schwabe, niece Susie (Kyle) Sebben, nephews David (Sarah) Fritch, Andrew Fritch, and niece Rachel Burton. Butch was preceded in death by his mother, Irene Moffitt, father, Carl Coleman, and brother, Jimmy Moffitt.
Special thanks to Dr. John Davies and staff and the loving caretakers at Clarissa C. Cook.
Online condolences may be left for his family by visiting esterdahl.com.