Moline High School
Class Of 1962
In Memory
Theodora Skrevanos (Benson)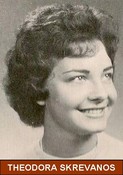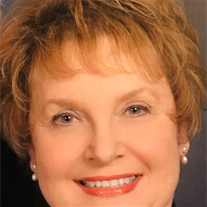 Theodora Irene Benson (Skrevanos) passed away peacefully on February 14, 2017 at the age of 72. She was born in Moline, Illinois on June 9, 1944 to George and Julie Skrevanos. After graduating from Moline High School in1962, she studied Nursing at Northern Illinois University. While attending NIU, she met the love of her life, Jerry Benson. They were married June 27,1964 in Saint George Greek Orthodox Church, Moline. After several moves in Wisconsin and Illinois as newlyweds, they settled in Champaign, Illinois where they raised their two children.
A talented pianist and lifelong music lover, Terry's professional joy and calling was serving as the Executive Director of The Champaign-Urbana Symphony. Later in life, Terry enjoyed traveling to Colorado with her husband, Jerry. She was thrilled to move to Boulder upon retirement and be near the mountains she loved. She was an active member of the Saint Luke Christian Orthodox Church in Erie and especially enjoyed being a member of the Myrrhbearers prayer group.
Terry was a lover of life who approached life's challenges with a positive attitude and a tenacious spirit. She was a gracious hostess who enjoyed nothing more than bringing joy to others through her warm hospitality and exceptional cooking. She spoiled her two grandchildren immensely and blessed them with countless happy memories of visits with "Yiayia". Her bright personality and generous spirit will be sorely missed.
Terry is survived by her husband, Leslie Jerome "Jerry" Benson; her children: Heather Luedtke (Don) and Christopher Benson; her grandchildren: Matthew Luedtke and Erica Luedtke; and her sisters: Victoria Marchi (Steve) and Renee Root (Scott).
Visitation will be held Tuesday, February 21, 2017 from 5:00pm-7:00pm at Howe Mortuary, 439 Coffman St, Longmont, CO 80501. Funeral service will be held Wednesday, February 22, 2017, at 10:00am, at Saint Luke Orthodox Christian Church, 722 Austin Ave, Erie, CO followed by a burial in Mount Pleasant Cemetery, 520 Collins Boulevard, Erie, CO. In lieu of flowers, donations may be made to the American Cancer Society for Breast Cancer Research.