Moline High School
Class Of 1962
In Memory
Richard M Sundquist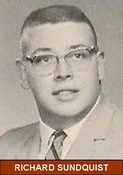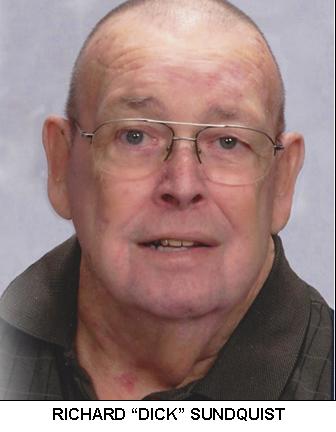 Richard M. Sundquist, 74, of Moline, IL, died Monday, August 21, 2017, at home.
Funeral services will be held at 11 a.m. with a visitation from 9 to 11 a.m. Saturday, August 26, 2017, at Faith Lutheran Church, 1611 41st Street, Moline. Burial will be at Greenview Memorial Gardens. Memorials may be made to Faith Lutheran Church or to UnityPoint Hospice. Esterdahl Mortuary & Crematory, Ltd., Moline, is assisting the family with arrangements.
Richard was born on August 21, 1943, in Moline, IL, the son of Kenneth and Louise Rohren Sundquist. He graduated from Moline High School. He married Naomi Plumb on June 10, 1967, in Moline, IL. For 30 years, he worked for John Deere Harvester, retiring in 1993 as a lawn and factory tractor driver.
Richard was a member of Faith Lutheran Church and the Viking Club. He especially loved camping at Shady Lakes Campground.
Survivors include his wife, Naomi Sundquist; son, Rick Sundquist; grandson, Bryce; granddaughter, Makenzie; daughter, Becky (Aaron) Cassity; granddaughter, Riley; grandson, Cooper; brother, Don (Martha) Sundquist; nieces, Tonya (David) Williamson and Andrea Jeannet; nephew, Deke Sundquist; numerous nieces, nephews, great nieces, great nephews, and many cousins.
He was preceded in death by his parents.
Memories may be shared online by visiting esterdahl.com.