Moline High School
Class Of 1962
In Memory
Roxanna (Roxanne) L. Mielke (Kramer)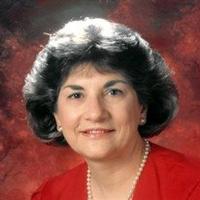 Roxanne Kramer, wife of our classmate, Terry Kramer, and 1964 Moline High School graduate, passed away Wednesday morning, November 28, 2018. The following obituary is from The Trimble Funeral Home's website.
"Roxanne L. Kramer, 72, of Coal Valley, Illinois, well-known business woman and civic leader, passed away peacefully on Wednesday, November 28, 2018, in the comfort of her home to be with her Savior.
"Services are 10 a.m. Monday at Holy Cross Lutheran Church, 4107 21st Avenue, Moline, Illinois, with The Rev. Dr. Wilfred Karsten officiating. Burial is in Immanuel Lutheran Cemetery, Rock Island. Visitation is 2 to 6 p.m. Sunday in the Horizon Room at Trimble Funeral Home at Trimble Pointe, 701 12th Street, Moline. A luncheon of hospitality will be held at the church following the committal at the cemetery.
"In lieu of flowers, Roxanne's wishes were to keep her scholarship going. Please consider donations to her scholarship fund, preserving her dying wishes. From the website (
http://www.unitypoint.org/quadcities/donate-now-1.aspx
), simply select "Trinity College of Nursing & Health Sciences Fund" from the designation drop down. From there, add comments and specify that you would like the donation to be allocated to the Roxanne Kramer Scholarship Fund. If you have any trouble, please feel free to call Dr. Henke directly at 309-779-7720.
"The former Roxanna Lou Mielke was born in Moline to Leonard J. and Luella (Tschopp) Mielke. She was raised in Coal Valley, and attended Coal Valley elementary and junior high schools. She graduated from Moline High School with the class of 1964. She was a model for the Ada Gaffney Schaff Agency, and was a second runner up in the Miss Moline Pageant. After high school, she began working as an organ teacher and office manager for the Hammond Organ Studio in Moline and later as a contracts teller for Moline National Bank.
"She married Terry Kramer in December of 1965, at Holy Cross Lutheran Church in Moline. She and her husband have four children and spouses, Nancy and Nathan Molenda, David and Sandra Kramer, Patrick Kramer and fiancée Karla, and Bob and Amy Kramer; and seven grandchildren, Josh, Brett, Riley, Addyson, Declan, David and Ashtyn. She was a devoted wife, mother and grandmother; always believing these roles to be her greatest and loved blessings, and truly loved her family and her many friends.
"Roxanne was a member of Holy Cross Lutheran Church, where she served in the choir, as a soloist, a Sunday School teacher, and a member of Lutheran Women's Missionary League. She was a longstanding member of the Florence McKahin Circle of Kings Daughters and Sons, and was a strong supporter of her children's activities through PTA and scouting as a den mother.
"Stricken with breast cancer in 1980 at age 34, she began a long, accomplished career and mission of championing, mentoring and supporting those experiencing breast cancer and living as a survivor. With a very small group of other survivors, she helped found the Quad Cities Breast Cancer Support Group to share and care for others with this challenge. She became a leader and spokesperson for survivors. She prayed to be able to see her young children grow up. God blessed her with that request and granted her with beloved grandchildren as well.
"Like all entrepreneurs, she saw a need, and filled it with determination and purpose, for breast cancer survivors to have a comfortable and discreet place to be professionally fitted and supported with the understanding, sharing and caring of fellow survivors on staff. She, with the help of a friend, established Always a Woman boutique in Moline in 1989, and went on to fit over 6000 survivors with unlimited smiles, hugs, tears and laughter. This boutique became her passion, her dream, her legacy. She and her staff all became certified mastectomy fitters and the boutique became accredited by the American Board for Certification in Orthotics, Prosthetics, and Pedorthics. She loved her customers and staff.
"Her driving, positive, self-assured, engaging, great sense of humor, caring, sincere, independent, hard-working, energetic, intelligent, thoughtful, caring, giving, generous with time, talent and resources personality and faithful witness to her savior, Jesus Christ, made her an accomplished and unique success in her own right. She received the Award of Hope from Genesis Hospital, the Athena Award, the Unity Point Health Trinity Lifetime Achievement Award for Community Health Improvement, District 6420 Rotary Citizen's Award, the YWCA 100 Citizens Recognition Award, the Toastmasters Award. The Roxanne Kramer Scholarship of the Trinity College of Nursing and Health Sciences through the Trinity Health Foundation was established in her name. She organized, coordinated, narrated and presented the Runway for the Cure Style Show and Trinity Stylin' for Breast Cancer for a combined 25 years.
"Roxanne led a life dedicated by her priorities of faith, family, friends and freedom with caring, sharing and compassion for all. She loved people, history, music, and travel with lots of laughter, love and fun.
"Roxanne's family extends thanks to the many doctors, nurses, and caregivers who have lovingly cared for her during her challenging journey, and invites friends to share stories and condolences at TrimbleFuneralHomes.com."